How to Get
a Job at NVIDIA
Hiring Process and Tips
NVIDIA Corporation is an excellent destination for any tech worker. This company guarantees a first-rate experience in many fields, which is why many candidates consider NVIDIA an ideal company to work for. If you are an expert in a tech field and are currently looking for a new job, read below to learn how to get a job at NVIDIA.
In the paragraphs below, we will talk about the requirements, the most common jobs at the company, how to ace the interview process, and more key info to land a job at NVIDIA. This is one of the best ways to start a job in tech, find job security, and join an exceptional team.
You should work for NVIDIA because it offers opportunities for growth and innovation as well as high salaries. This company has a long history of success and innovation around the world. NVIDIA develops graphics processing systems, PCs, mobile devices, and integrated circuit technologies, which are all in high demand.
Glassdoor named NVIDIA the top tech company to work for in 2021. When rating any company, it is necessary to look at labor benefits, work environment, available tools, employee feedback, quality of life, and average salaries.
Payment is another key reason to apply for a position at NVIDIA. According to reports from Glassdoor, salaries at NVIDIA typically range from $140,000 to $200,000, depending on the position. Professional experiences and financial motivation are two of the top goals of any candidate when seeking employment at NVIDIA.
Top Perks of Working for NVIDIA
Working at a company like NVIDIA can be a unique professional experience, not only because of the innovative systems and challenges but because of the benefits you can receive as a worker. Take a look at some of these perks offered by NVIDIA below.
NVIDIA workers can enroll in five healthcare plans that cover many important aspects of general health and wellness. Services include eye exams, dental insurance, mental health care, and surgeries. On the other hand, all employees can receive free preventive medicine and financial support to pay for accidents, illnesses, or serious injuries.
Rest is a fundamental aspect of a job, and NVIDIA employees receive extensive paid time off (PTO). The company offers 11 paid public holidays per year, and personal time can be taken off on a flexible basis in coordination with managers. These benefits are available to some eligible interns and all permanent company employees of NVIDIA.
3
Parenting and Family Services
Parenthood and family issues are also important parts of NVIDIA's benefits package. The company's program allows up to 22 weeks of fully paid leave. The leave benefits start four weeks before the due date of the baby. On the other hand, non-biological parents also receive 12 paid weeks off to care for their children.
All employees are eligible for the NVIDIA 401(k) Retirement Plan. This service allows you to save while you work at the company and reduce your tax payments. All earnings are deferred until your retirement or you leave the company.
On the other hand, the Roth plan can pay your taxes with payroll contributions. Each of NVIDIA's strategies helps employees maintain a profit and investment margin without thinking about future deductions for federal payments.
As an NVIDIA employee, you can purchase products made by the company at special discounts. The benefits even extend to products from Samsung and other companies, thanks to partner agreements. In addition, employees can access privileges such as private events, free lunches, legal assistance, and mobile phone discounts.
NVIDIA is a multinational company based in Santa Clara, California. This company was created in 1993 and is currently one of the best tech companies to work in 2021, according to Glassdoor. The company's first projects were PCI cards, which used 3D scanning technology to illustrate quadratic surface texture maps.
After these initial projects, NVIDIA increased investment for the development of graphics processing units, following high quality standards and hiring innovative staff to bring more and better products to the market. They're responsible for everything from self-driving cars to new cyber security features.
Currently, the company has offices in more than 15 cities in the United States and 20 countries. In addition to the development of graphics systems and AI (artificial intelligence) software, NVIDIA has a license that allows other companies to use its processors in their products. According to Macrotrends, NVIDIA employs almost 19,000 professionals.
Since the founding of the company in 1993, the main professional objective has been to overcome all of the graphical challenges in the world by working with innovation, effort, and the best available resources. NVIDIA invests millions of dollars in trained personnel and professional systems to achieve its objectives.
According to NVIDIA's statement of values ​​and work culture, the company does not operate as a hierarchy. Instead, it assigns employees to projects based on qualifications. In addition, the facilities are designed to offer comfort to employees, with their individual well-being and mental health in mind.
NVIDIA's Top Achievements
NVIDIA's most important projects include AI, deep learning, and graphics processors. This American company revolutionized the graphics market thanks to its innovation. One of the most significant projects has been the graphics processing units (GPUs), which changed the way visual content is consumed.
The NV1 ushered in the era of 3D processors in 1995. With NVIDIA's optimized technology, the NV1 offered positive results for mapping practices and other graphics procedures. In 1999, NVIDIA used the GeForce 256 for the first time, a chip that incorporated a transformation and lighting engine that optimized the performance of slow CPUs.
Following the success of the GeForce line, the multinational company invested to improve services according to customer needs. NVIDIA also worked on the NGC base command platform, another popular product from the high-tech company.
What Is Life as an NVIDIA Employee Like?
According to employee reviews, working at NVIDIA is a rewarding experience. Usually, most workers have similar perks and job benefits, from discounts and vacations to medical coverage. Activities and routines within NVIDIA may vary depending on your position.
In addition, the company has comfortable workspaces to create a stress-free environment. If you are part of the development team, you spend meetings talking about the objectives of different products. Workers also participate in NVIDIA events, so it is normal to regularly attend conferences and team meetings to discuss goals and work styles.
Is It Hard to Get a Job at NVIDIA?
Yes, it can be difficult to get a job at NVIDIA, but your chance of success depends on your performance. If you want to work at NVIDIA, you must be prepared for professional and technical questions during the interview. The company's website describes the hiring process for all candidates, and you should use it to help prepare for your interview.
First, you should search for the jobs available on the NVIDIA platform, explore all the roles, and make sure you are qualified to apply for a certain job. The more specific your search, the more likely you are to find your ideal job.
After submitting your CV, the company will schedule an interview for you if you pass the initial screening. You can choose between an on-site, video call, or phone interview. If you pass the technical questions and your profile is right for the company, you stand a good chance of being hired by NVIDIA.
What Do I Need to Study to Work at NVIDIA?
Usually, companies like NVIDIA request candidates to have a bachelor's or master's degree. In addition, those with postgraduate degrees often complete internships that add professional experience to their resumes. However, at NVIDIA, your performance is more important than your academic degree.
If you have the necessary skills for the position and can guarantee optimal results, you will have an opportunity to work for the company. For technical positions, the best careers are software engineering, data science, or cyber security. You can learn about these fields at community colleges, coding bootcamps, or online courses.
Can a Coding Bootcamp Help Me Get a Job at NVIDIA?
A coding bootcamp can offer you everything you need for an opportunity at NVIDIA. The most prestigious bootcamps have sent their graduates to companies like NVIDIA, Google, Facebook, and Microsoft. Bootcamps typically cover advanced content and other resources in high demand.
In addition to world-class education, the best bootcamps invest in career services that help students find work after graduation. If you choose a good coding bootcamp, you will receive assistance in resume writing and job interview preparation.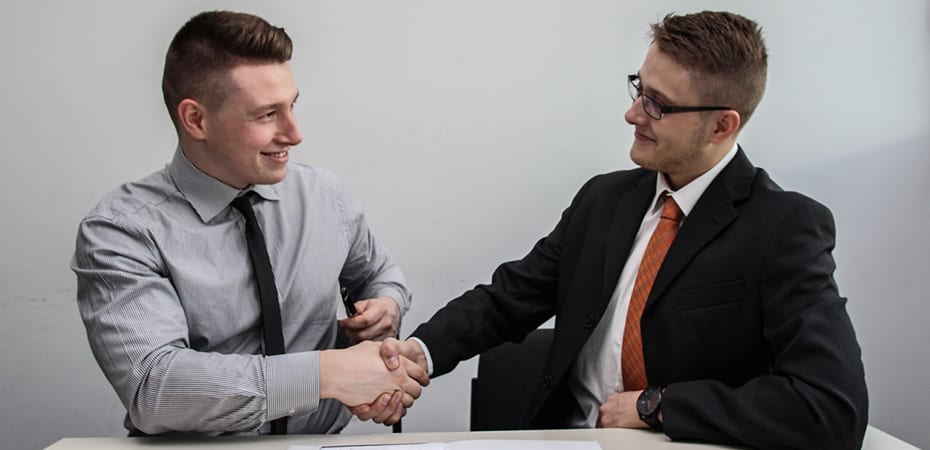 Top Tips to Ace Your Job Application for NVIDIA
The interview process is the most important part of the process of getting hired at NVIDIA. This stage can be complicated, as many of the jobs at NVIDIA are highly technical. However, we've provided five tips to help make sure you are as prepared as possible.
Practice Problem-Solving Questions
Problem-solving questions are very common for technical positions and help companies assess the knowledge of their candidates. For that reason, before the day of the interview, you should brush up on technical knowledge related to your position. Taking mock tests to practice your skills can be beneficial.
Some believe that lying on a resume helps improve your professional profile to impress employers. Before submitting your CV to NVIDIA, make sure all of the information is accurate and truthful, as sincerity and honesty are two of the most important traits employers look for in a candidate.
Before applying for a job, you should know everything about the company. The history of NVIDIA has strong roots in the tech industry, so it may be easier for you to study the company's achievements and why you think it is a good place to work.
Remember that the intake staff hires people who follow the NVIDIA culture and values, so keep this in mind as you prepare for your interview. The great thing about this tip is that NVIDIA's history and work culture are available online.
Share Your Professional Goals
Make sure you talk about your future and your goals at NVIDIA during your interview. Companies like NVIDIA are looking for trained professionals to achieve collective goals. Take a look at the company's objectives and talk about what you can do to reach them.
If you appear interested in the company's future, the employer will realize your optimism and motivation to overcome any challenge. You are in the right place to show that you can be an innovative and efficient worker.
Review Comments from Former Employees
No interview is the same, and all questions can come as a surprise. Before the interview process, check job websites and research the company's employee recommendations. By mastering the resources that NVIDIA offers before working there, you can increase your chances of landing a job.
Common Job Titles at NVIDIA
NVIDIA has factories and administrative offices in more than 20 cities in the US as well as Europe, Asia, and Oceania. To find out which posts are the most prevalent at NVIDIA, take a look at the list below. We include the average salary and any qualifications you might need.
Level: Mid-career
Average salary: $100,800 – $138,000
Experience requirements: 3 years of experience in a technical artist or engineer role, Python, C++, C, HLSL/GLSL
Education requirements: Associate or Bachelor's Degree in Computer Science
This position is perfect if you like design, illustration, and software development. NVIDIA is constantly looking for professionals to create real-time 3D graphics using company resources. For this occupation, it is necessary to master communication skills and have experience in gaming systems.
Level: Entry-level
Average salary: $155,744
Experience requirements: Proven hands-on experience in any OOP language, software test tools, Python, UNIX-based scripting, IP networking
Education requirements: Associate or Bachelor's Degree in Software Engineering
Technical skills will be essential for this position. Verification engineers at NVIDIA work directly with the software and design of verification infrastructures. As an employee in this position, you must attend Agile sprint meetings daily and participate in conferences with a Scrum team to discuss goals and work methods.
Level: Mid-career
Average salary: $180,014
Experience requirements: 5 years of experience, knowledge about SAS, SQL, Python, Analytics Cloud, SAP BW, Tableau
Education requirements: Bachelor's Degree in Information Management, Economics, Statistics, Math, Computer Science, or related field
Data collection and processing is a crucial part of NVIDIA development. The data scientists at this company use big data, data visualization, and modeling systems to track software records. The basic task is to display and analyze the results to optimize the services. In this position, you will work with tools such as Python, SAS, and SQL.
Level: Senior
Average salary: $183,209
Experience requirements: 5 years of experience
Education requirements: Bachelor's Degree in Engineering, Mathematics, Physics, or Computer Science, Master's Degree or PhD in related fields
At NVIDIA, data center program managers analyze company processes and their results. In addition to creating goal programs, these professionals also oversee the work of data scientists and programmers. Therefore, the company requires experience with Python, C ++, C, Bash programming, and cloud computing.
Level: Mid-career
Average salary: $183,628
Experience requirements: Experience in systems-level performance modeling, profiling and analysis, C, C++, Perl, Python, GPU Computing
Education requirements: Bachelor's Degree in Data Science
To be a member of the deep learning team, you need a mathematical foundation in machine and deep learning. On the other hand, your tasks consist of characterizing and modeling system-level performance, executing comparison studies, and documenting and publishing results. It is recommended to take the NVIDIA Deep Learning Institute courses.
The NVIDIA hiring process follows a modern protocol. It's easy to manage, has only a few steps, and there are many vacancies for all types of employees. Now that you know about the company, its salaries, and the job benefits, take a look at the step-by-step hiring process below.
Go to the NVIDIA jobs website and see what options are available depending on your location and type of career. You should consider that the company recommends sending proposals only if you are a suitable candidate for the profile. After reading about the initial conditions of the job, the tasks, and the requested profile, you can send your resume.
After submitting your proposal, a hiring manager will contact you. At this stage, you will learn about some of NVIDIA's missions. Usually, this person contacts you via email or phone call, and you will likely speak to some other hiring staff members and current workers for the position you are applying for.
The company intends to show you an overview of the activities, resources, professional profile, and level of commitment. Finally, the hiring manager will assign a date and place for the job interview.
Thanks to digitization, you can choose a video chat meeting for your interview, a phone call, or an in-person meeting at one of the NVIDIA locations near you. This is the most important step in the hiring process. You should talk about yourself, why you are a good candidate for NVIDIA, and your goals within the company.
Depending on the field you choose, one or more people will evaluate your professional performance through technical and problem-solving questions. If you pass this phase, you are ready for your first day as an NVIDIA employee.
Complete the NVIDIA Training
All companies carry out special training for their new employees. As a member of NVIDIA, you will take a tour of the company, learn about its software, meet your superiors and colleagues, and participate in an introduction to the dynamics of work.
After finishing your training, you are officially an NVIDIAN. Success within the company will depend on you. Being a worker for this multinational team means receiving benefits and working alongside the most qualified personnel in the tech industry.
Should I Get a Job at NVIDIA?
Yes, you should get a job at NVIDIA. Working at NVIDIA is great for anyone's career. The experience you gain at the company can lead to better salaries, and you'll be exposed to a network of knowledgeable professionals who may be able to help you in the future.
If you feel that you could be a good fit for NVIDIA, there's never been a better time to apply. You can start the process by beginning to learn about the major company before sending in an application for a role that suits your qualifications and interests.