The Highest-Paying Data Science Careers of 2021
Are you looking for a career that offers a reasonably high salary with fast-growing employment opportunities? Look no further than data science. Data science careers include database administrators, data engineers, and data scientists. You can also become a data analyst.
Navigating the data science job market can be a daunting task. We've compiled an article highlighting the best data science careers, including their salary expectations, education requirements, and job responsibilities.
Data science is a branch of computer science that combines concepts of statistics and science to acquire and process data. Professionals practicing data science are called data scientists.
Data scientists and other professionals in this field use various resources to collect, analyze, and interpret data to bring transformative benefits to businesses. This field is still relatively new, but it includes many different job opportunities.
Why You Should Pursue a Career in Data Science
Data science is an exciting career path that offers numerous career opportunities, regardless of your background or domain. You can make a career switch and move into data science with room for success.
Careers in data science also pay well. Average salaries vary depending on the industry, but most rates are much higher than the national average. If you have math skills and enjoy working with technology, you should pursue a career in data science.
Top 10 Data Science Careers at a Glance
Data science is a broad field with many different professions. If you are uncertain about which career to pursue, consider the following table featuring the top 10 data science careers.
All data has been sourced from the Bureau of Labor Statistics, PayScale, and ZipRecruiter. Job growth statistics refer to the projected growth of job opportunities between 2019 and 2029.
| Job Title | Education Requirement | Projected Job Growth | Median Pay |
| --- | --- | --- | --- |
| Data Architect | Bachelor's Degree | 10%* | $132,617 |
| Machine Learning Engineer | Bachelor's Degree | 22%*** | $130,530 |
| Data Warehouse Engineer | Bachelor's Degree | 10%* | $117,728 |
| Software Engineer | Bachelor's Degree | 22%*** | $110,140 |
| Database Administrator | Bachelor's Degree | 10%* | $98,860 |
| Data Scientist | Bachelor's Degree | 10%* | $96,609 |
| Statistician | Bachelor's Degree | 33% | $93,290 |
| Operations Research Analyst | Bachelor's Degree | 25%** | $86,200 |
| Business Intelligence Analyst | Bachelor's Degree | 25%** | $85,274 |
| Data Analyst | Bachelor's Degree | 25%** | $67,294 |
*Projected job growth is based on BLS data for Database Administrators.
**Projected job growth is based on BLS data for Operations Research Analysts.
***Projected job growth is based on BLS data for Software Developers, Quality Assurance Analysts, and Testers.
The Best Data Science Careers in 2021
Depending on your skills and preferred work environment, you can find many different data science jobs. Below are the best data science careers, including the job responsibilities and education requirements.
A data architect is responsible for conceptualizing and designing data management frameworks for organizations. Although there is no official training or program for data architects, you can become one by enrolling in a Bachelor's Degree in Computer Science. Then, you can work your way up in data design, management, and storage.
Data Architect Responsibilities
Defines the data architecture framework, including modeling and product codes
Translates business problems or requirements into technical specifications, including databases and data warehouses
Decides how data flows are managed and how they change when in transition
Machine Learning Engineer
Machine learning engineers mine large amounts of data to gain insights that can be used to meet organizational objectives. These professionals come up with ways to use data to enhance the customer experience. Machine learning engineers typically require a Master's Degree in Computer Science, Mathematics, or a related field.
Machine Learning Engineer Responsibilities
Researches, plans, designs, and implements machine learning applications to provide organizational solutions
Ensures that machine learning applications are available and working as intended
Prototypes other machine learning applications to accurately assess an application's viability
Works with product development teams to develop new ideas for machine learning applications
Data warehouse engineers work with other data-related departments to build and manage data warehouse techniques and strategies. They are critical thinkers who take a strategic approach before constructing a new data warehouse. To become a data warehouse engineer, you'll need a bachelor's or master's degree.
Data Warehouse Engineer Responsibilities
Researches and develops new ways of acquiring data
Leads the production and management of a cloud-based organization data warehouse
Works with other team members to ensure data warehousing practices align with organizational requirements and industry standards
Software engineers are involved with the creation and development of complex software. To become one, you need a Bachelor's Degree in Computer Science or Software Engineering. Software engineers are important to data science because they often help develop software and applications to store and analyze data.
Software Engineer Responsibilities
Develops software in C, Java, or other programming languages used by the business
Performs technical root cause assessment to accurately find problems and proceed with the necessary actions
Acts as mentors and instructors to less experienced or knowledgeable software engineers
Participates in application definition activities such as feature analysis
Database Administrator Responsibilities
Ensures sensitive data is secure by adhering to security practices
Prevents data loss by backing up and restoring data
Analyzes databases and ensures they are working as intended
Helps merge outdated databases with new ones
Data scientists help organizations use data to meet organizational goals. They do so by designing modeling processes and algorithms that help businesses to extract and analyze data. The job market for data scientists is rapidly growing because more companies are using data to influence their business models.
Data Scientist Responsibilities
Collects large sets of data which is then validated to ensure accuracy and uniformity
Devises elaborate ways using algorithms to extract and store big data
Interprets the data to uncover new opportunities and solutions
Identifies data analytics problems in a given organization and makes recommendations to stakeholders
Statisticians help in sourcing, collecting, organizing, and presenting data to company stakeholders. To work in an entry-level position, you'll need a Bachelor's Degree in Mathematics or Statistics. You'll also need strong analytical skills and attention to detail to become a successful statistician.
Statistician Responsibilities
Creates polls, questionnaires, and surveys to help collect data to solve real-world business problems
Makes recommendations regarding methods of collecting data
Analyzes and interprets data
Prepares reports and presents them to stakeholders
Operations Research Analyst
Operations research analysts turn data into readable information that provides business insights. They achieve this with the help of special software that helps find and analyze hidden data. This data is then turned into valuable information for business objectives. To get this job, you will need a bachelor's degree.
Operations Research Analyst Responsibilities
Performs data analysis and research
Looks for ways to improve business processes and improve productivity
Interprets complex sets of data to arrive at information valuable for business growth and improvement
Communicates recommendations to other seniors and stakeholders
Business Intelligence Analyst
Business intelligence analysts gather, process, and share information to identify industry trends and insights. A typical day includes collecting, analyzing, and reporting to the necessary audience to improve business outlooks. Analytical and communication skills are essential to complete your day-to-day activities.
Business Intelligence Analyst Responsibilities
Collects intelligence data from a wide range of sources, including industry reports and purchase findings
Oversees the storage of data in the company's servers or computer database
Uses their knowledge in data to make recommendations for existing problems
Data analysts interpret sets of data to offer businesses solutions and opportunities. To become a successful data analyst, attention to detail and curiosity are necessary. Data analysts generally have a Bachelor's Degree in Computer Science or a related field. This is one of the most common data science careers.
Data Analyst Responsibilities
Analyzes and interprets data
Communicates findings to the relevant stakeholders
Works alongside other members of the department to establish business needs
Identifies or recommends new data collection or data analysis processes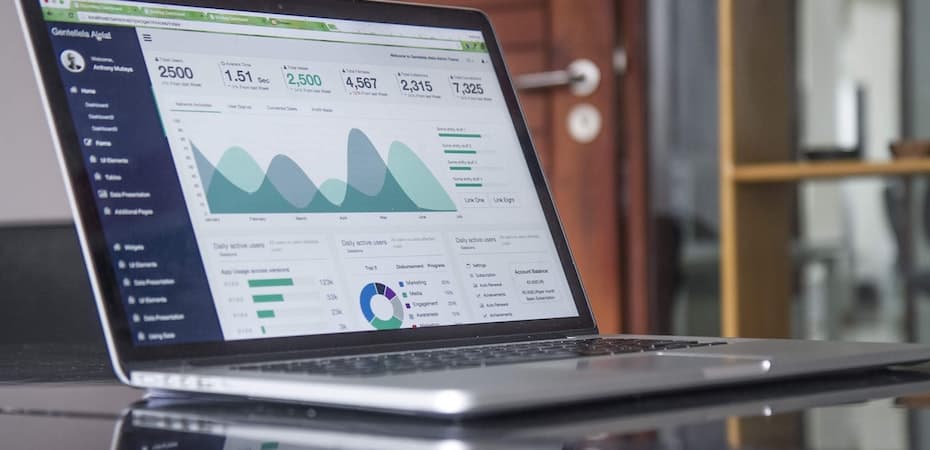 What Education Is Required for a Career in Data Science?
Data science professionals must have a Bachelor's Degree in Data Science or a related field. This degree will get your foot in the door. However, most senior positions will require a master's degree. Certifications are also an asset as most of these jobs require proof of skills and experience.
Can I Study Data Science Online?
Yes, you can study data science online, even if you have no background in the subject. There are many data science degrees and courses online. These are offered by different types of schools such as universities, community colleges, and bootcamps.
Studying online has a couple of advantages over the traditional norm. For instance, you have access to flexible learning options that might better suit your daily schedule. Studying online is often cheaper than attending in-person classes.
Personality Traits Necessary for a Data Science Career
Data scientists are known for their unique personality traits. Professionals in any data science field are expected to be detail-oriented. There are considerable complexities, which demand intricate attention.
Secondly, professionals in data science are generally curious. This means that you must have a deeper motivation to learn new skills and knowledge as fields in data science are constantly changing.
Other essential personality traits that you need to become successful in data science include critical thinking, good communication skills, and excellent problem-solving skills.
Is a Data Science Job Good for Me?
Yes, a job in data science is good for you if you have analytical and math skills. You should also consider a job in this field if you are interested in information technology and have strong coding skills.
Data science jobs are excellent and rewarding. Most people find the salaries reasonably high. Not only that, but employment opportunities in data science are only going to increase in the future. You should pursue a data science career in 2021.