If you want to learn coding from home, Fullstack Academy is a good choice. The school is based entirely online, except for its campus in New York City. It offers full-time cyber security and coding bootcamps that take between 17 to 28 weeks to finish.
As a student of the online coding bootcamp, you will watch live lectures, solve coding challenges, watch videos, learn from instructors, and have discussions with classmates.
The bootcamp teaches you HTML, CSS, JavaScript, front end and backend development, and much more. By graduation, you will have used GitHub, Bash, Sublime, and Chrome DevTools. Fullstack admits its bootcamp is very hard, but you'll come out as an expert in full stack coding.
Tuition: $15,980 – $17,910
What Are the Best Linux Bootcamps in 2021?
Do you know that 44 percent of all hiring managers are more likely to employ tech experts with Linux certifications? If you're thinking of adding a Linux certification to your resume, enrolling in a bootcamp might be the best way forward. In this review of the best Linux bootcamps, you will learn about the most reliable and affordable options.
The Linux bootcamps listed below aren't just the best for Linux. They are some of the best in the industry. Keep in mind that Linux isn't always offered as a stand-alone course. Most schools teach Linux as part of a more comprehensive program. Enroll in a bootcamp in 2021 to boost your resume and get a great job in tech.
The 10 Best Linux Bootcamps
Code Fellows is a Seattle tech bootcamp that offers software development and cyber security training. Linux is part of its OPS 201 curriculum where you can learn foundations of computer operations. The software development course can also help you learn HTML and other coding skills.
Code Fellows currently has over 800 hiring partners that get first pick after each cohort. Because of this, it has an in-field job placement rate of 93 percent. Code Fellows also offers career coaching to prepare you for your future tech jobs.
Tuition: $99 to $12,000 per class, $23,100 per program
Locations: Seattle, Online
Fullstack Academy is a software engineering and cyber security bootcamp. This school has campuses in New York City and Chicago. It has several cyber security courses, and almost all of them offer a class in Linux. You will also learn everything you need to know about becoming a cyber security expert.
Fullstack Academy has a reliable career services team that offers one-on-one coaching. Graduates from the bootcamp earn between $80,000 and $120,000 per year. Fullstack Academy has over 840 hiring partners in New York and Chicago alone.
Tuition: $15,910 part-time, $17,910 full-time
Locations: New York City, Chicago, Online
Open Cloud Academy is a San Antonio-based tech institute for cyber cloud and system administration training. It is one of the few bootcamps that lists Linux as a core subject rather than a smaller topic. You will learn how to use Linux for system administration as well as the fundamentals of cloud technologies.
Open Cloud Academy claims that graduates see a 193 percent rise in their salary after completing the program. More than 900 graduates can testify to the quality of education and career services at Open Cloud Academy. If you're interested in learning Linux, this is a great bootcamp option for you.
Tuition: $13,500 to $17,000
Locations: San Antonio
University of Richmond Boot Camps offers comprehensive part-time coding, cyber security, and data analytics programs. The Linux class is part of its cyber security bootcamp program. You will also learn cryptography, network security fundamentals, and ethical hacking. Since every course is part-time, you can work and study at the same time.
This bootcamp is affiliated with the University of Richmond. So, your resume will get a major boost after graduation. University of Richmond Boot Camps offers hands-on experiential learning. You can also get one-on-one mentorship, career coaching, and job interview tips.
Tuition: $10,495
Locations: Richmond, Norfolk, Midlothian, Chesapeake, Mechanicsville, Virginia Beach, East Highland Park, Tuckahoe, Petersburg, Online
Best Online Linux Bootcamps
In-person bootcamps are great, but COVID-19 has proven that online learning is the future of education. These online bootcamps are just as effective as in-person bootcamps. Below are some of the best online Linux bootcamps in the industry.
The Best Online Linux Bootcamps
Careerist is a fast-paced bootcamp strictly for online job training. Careerist has a six-step plan that can help you launch a tech career in just a few weeks. The online bootcamp has live instructors for DevOps, quality assurance, and sales engineering.
Linux is covered during the 12-week DevOps program. You don't have to pay tuition until you get a job. Careerist offers personalized career coaching and a job guarantee. If you want great job training without leaving your home, this is a great option.
Cost: $99 to $799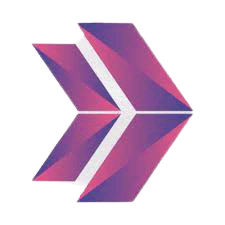 Clarusway is another excellent online option for Linux training. The three-month bootcamp can teach you full stack development, Amazon Web Services, DevOps, and data scale programs. Linux is part of the data science and AWS DevOPs programs. You can also enjoy cloud computing classes and courses to learn programming languages.
During the Clarusway program, you must complete specific projects to strengthen your portfolio. The coaching goes beyond career coaching and also includes life coaching to help you reach your full potential.
Cost: $1,777
RMOTR is a four-month online bootcamp for data science and Python web development. It is one of the most comprehensive remote learning platforms in the industry. You can learn online at your own pace. If you want to become a data scientist, this bootcamp is a great option.
The data science program has a Linux class, but you will also learn other vital aspects of data science. This course teaches Python, data structures, and everything in between. You can also get a direct line to a career advisor for one-on-one mentorship and support.
Cost: $49 monthly, $490 yearly
What About Free Linux Bootcamps and Courses?
Some bootcamps allow you to take a class on Linux for free. You don't need to break the bank to get a Linux certificate. Read below for the best free ways to learn Linux. From bootcamps or MOOC providers.
The Best Free Linux Bootcamps and Courses
People who already have some tech experience can learn Linux with Linux Essentials at Cisco Networking Academy. The free course includes Linux virtual machine experiments and basic command lines.
At the end of the program, you will receive a Professional Development Certificate (PDC). You can combine instructor-led classes with online self-paced courses. Like many tech schools, this academy has hiring partners that recruit talent directly from the platform. If you already have some tech skills and want to learn Linux, this is a great place to go.
This 14-week free online class doesn't cost a dollar. Thousands of people register every year just to get an extra certification. The course teaches you how to navigate through crucial Linux distribution systems. It also covers graphic interfaces, command lines, and a well-rounded knowledge of Linux.
All you have to do for this course is commit five to seven hours every week. The program is free, but you can get a certificate after learning for $169. This is a great option if you want to use Linux on your resume.
Red Hat offers a free Linux course that covers the fundamentals of this in-demand operating system. You will learn software installation, maintenance, command lines, and manipulation of text files. Anyone can take this course and become an expert in Linux.
While this program is free, you have the option to get a certificate for just $99. You will need some basic knowledge of computer science before you start the program. This can help you learn more efficiently.
Why Learn Linux Now?
You should learn Linux now because it is one of the most versatile open-source operating systems in the world. Since its invention in 1991, it has become one of the must-have skills in every developer's tool kit. Thanks to the surge in demand over the last two decades, you can earn between $132,837 and $162,623 as a Linux system administrator.
What do Linux Professionals Actually Do?
The Linux professionals do different tasks depending on the job title. However, some key elements are constant across the board. The most common job title is Linux administrator. Linux administrators are responsible for managing computers running on the Linux operating system.
They work on deployment and management within an organization while ensuring the servers' integrity and providing support for the infrastructure, virtual platforms, and operating systems. If you want to learn more about what a Linux professional does, take a look at the responsibilities below.
Firewalls and Network Router Management
A Linux administrator must know how to identify inconsistencies in firewalls and routers. This includes checking all ports to find loopholes that may expose the Linux infrastructure to security threats. When you identify weaknesses on the firewalls or through the router, it is your responsibility to strengthen them.
Hardware/Cloud Setup and Troubleshooting
As a Linux system administrator, you need to know how to set up hardware on an individual and organizational level. It is a crucial part of the job, especially when your company is replacing existing systems with more sophisticated ones. You should always be ready to troubleshoot when failures occur.
Backup and Restore
You can't be a Linux administrator if you don't know the fundamentals of data. Several circumstances can lead to data loss, especially when there is no cloud storage. A Linux system administrator must ensure that every single file and directory has a backup. You also need to ensure that the restoration process takes place smoothly.
Should You Attend a Linux Bootcamp in 2021?
Yes, you should attend a Linux bootcamp in 2021. The demand for Linux professionals will keep rising. A bootcamp can prepare you for the workforce more than a university can. If you are already in the tech industry and you're looking for a resume boost, adding a Linux certification will give you an edge.