Top 10 Community
Colleges in the US
You can learn so much by attending a community college in the United States. These colleges teach general subjects like social science and history as well as topics like information technology. You can pick one of the best online community colleges or any of the best in-person community colleges.
Many online colleges are accredited by agencies like the Higher Learning Commission. If you want to learn more about how to choose the best community college for you, check out our comprehensive guide. Read below to learn more about top community colleges in 2021.
What Is a Community College?
A community college is an educational institute that offers two-year associate degrees. These schools specialize in career-specific programs, some of which can prepare you for a bachelor's degree. Community colleges have open enrollment for all students, meaning you only need a high school diploma to apply.
Students interested in community college will find that these schools offer completely online programs too. Online learners receive the same dedication and education as in-person learners. However, distance learning students enrolled at community colleges can't participate in most in-person activities and events.
Community College, Junior College, or University: Which Is Right For Me?
There isn't much difference between community and junior colleges. Both schools specialize in two-year degrees. However, a junior college is usually a private two-year institute, whereas a community college is public. Junior colleges are also typically nationally accredited, and community colleges are regionally accredited.
Universities, however, have more differences. Universities specialize in master's, doctoral, and bachelor's degree programs. These schools have specific entry requirements, and they are more expensive than two-year institutions. University is a fantastic choice if you want to get a four-year degree and gain experience in your field of study.
Quick Facts About the 10 Best Community Colleges
Read below to learn the basics about the 10 best community colleges in the United States. The average tuition fees are sourced from each community college's website.
School Name
Average Tuition
Top Programs
Kilgore College
$53 per semester hour (in-state)
$103 per semester hour (out-of-state)
Police Academy
Fire Protection
Nursing
Lake Area Technical Institute
$121 per credit
Agri-Business
Diesel Technology
Human Services Technology
Los Medanos College
$50 per credit (in-state)
$290 per credit (out-of-state)
Liberal Arts and Humanities
Early Childhood Education
Criminal Law
Mayland Community College
$76 per credit hour (in-state)
$268 per credit hour (out-of-state)
Medical Assistance
Applied Engineering Technology
Electronics Engineering Technology
North Central Kansas
Technical College
$147 per credit hour (general education)
$174 per credit hour (technical courses)
$159 per credit hour (online classes)
Business
Practical Nursing
Automotive Technology
Saint Paul College
$171.54 to $259.97 per credit (on-campus classes)
$191.54 per credit (online classes)
Liberal Arts and Humanities
Nursing
Culinary Arts
Santa Barbara City College
$46 per credit (in-state)
$290 per credit (out-of-state)
Liberal Arts and Humanities
Communications
Economics
Snow College
$1,743 per semester (in-state)
$6,365 per semester (out-of-state)
Music
Nursing
Business
Valencia College
$103.06 per credit hour (in-state)
$390.96 per credit hour (out-of-state)
Business
Health Sciences and Nursing
Hospitality and Culinary Arts
Walla Walla Community College
$129.94 per credit (in-state)
$164.59 per credit (out-of-state)
Nursing
Business Administration
Welding Technology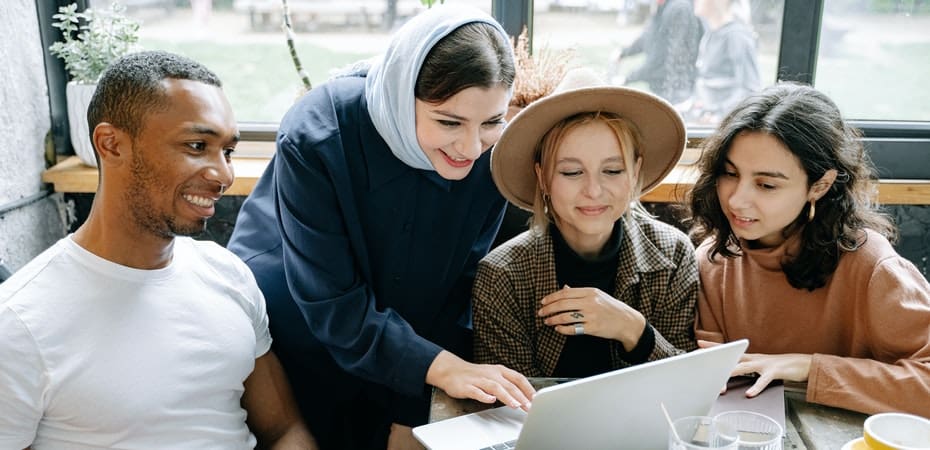 Top Reasons to Attend a Community College
Community colleges are much more affordable than universities. They also offer more flexible studying so you can work as you study or start working more quickly. These institutes have easier entry requirements, and the class sizes are typically smaller.
Read below to learn about more benefits of community colleges.
Community colleges are more economical
According to the National Center for Education Statistics (NCES), the average cost of tuition for four-year institutes is around $27,360 per year. The NCES also reports that community college tuition is about $10,700 per year. Therefore, community college is more affordable.
Community colleges have smaller class and campus sizes
Most community colleges aren't as extensive as some universities. As a result, students can enjoy working among only a few peers and receiving more one-on-one attention.
Community colleges offer flexibility
Working professionals attending community college will find more chances for studying online, hybrid, or part-time. This allows you to continue making money or attending to other commitments while you study.
Community colleges have easier entry requirements
Low high school grades don't mean you can't earn your degree. Community colleges only require a high school diploma for admission, and the requirements are generally less strict than universities.
Community colleges allow you to work
As community colleges offer more flexibility and only require two years, working won't be a hassle. You can work while studying or shortly after completing your degree program.
The 10 Best Community Colleges to Launch Your Career
To advance your career, you can choose any of the best community colleges on this list. Regardless of the school you choose, try to apply to a few different colleges just in case. Read below to learn more about your options.
Kilgore College is a regionally accredited community college. This college doesn't offer online learning, but it provides many on-campus student services. A few of these services include career coaching, academic advising, free tutoring, and disability services.
Students enrolled at this community college can fund their studies through federal loans, and there are multiple payment plans available. The most popular degree and certificate topics at Kilgore College include humanities, health science, law enforcement, and safety programs.
Lake Area Technical Institute
Lake Area Technical Institute offers on-campus degrees and certificates along with online learning. Students interested in this college can apply for federal loans, and there are two scholarships available. This college has ample career opportunities, and its graduate job placement rate is 99 percent.
The most favored programs at this college are agriculture, diesel technology, and human services technology. Between 2017 and 2021, this community college has also received four awards for its academic excellence.
Students enrolled at Los Medanos College can use federal loans, scholarships, and grants to fund their degrees or certificates. There are two scholarships available, and students can also attend financial aid workshops. Besides its on-campus programs, Los Medanos College also offers online options.
This community college offers many valuable resources. Students can access counseling, disability services, career services, tutoring, and Extended Opportunity Programs and Services (EOPS). EOPS is a government-funded program for economically stricken students.
Los Medanos College's top programs include childcare and development, liberal arts and humanities, and law enforcement. There are also many technology programs. Students can easily learn how to use R programming and similar tech skills.
Mayland Community College
From cosmetology to electrical engineering, Mayland Community College has you covered. The campus has a bookstore, an observatory, counseling, a massage clinic, and customized career training. There are also financing options such as two scholarship programs, emergency grants, federal loans, and Veterans Administration (VA) education benefits.
Amidst all its programs, the best programs at Mayland Community College include medical assistance, electrical engineering, and applied engineering technology studies.
North Central Kansas Technical College
With four scholarship programs and federal loans available, North Central Kansas Technical College is a great choice. It also offers online classes. A few of this college's best programs are business, nursing, and automotive technology.
North Central Kansas Technical College offers a simple transition to Fort Hays State University for the top programs and most school programs. This community college also has a job board. If you love giving back to the community, North Central Kansas Technical College has many extracurricular community projects.
Saint Paul College offers over 100 degrees and certificate programs. Many of the best programs include liberal arts and humanities, nursing, and culinary arts. You can complete the culinary arts and liberal arts programs through online, hybrid, or in-person learning.
To fund your studies, the college offers work-study programs, scholarships, grants, federal loans, and VA education benefits. You can also attend a summer bridging course to enhance your skills in math, writing, and reading. Saint Paul College's resources include a library, counseling, career services, disability services, and tutoring.
Santa Barbara City College
Offering almost any degree and certificate program you can think of, Santa Barbara City College has everything students need. You can choose to study online, and the college offers study abroad opportunities. Students enrolled in this college can also access counseling, career services, wellness advice, and multiple labs and learning centers.
The only financial aid solutions are federal loans and emergency grants. A few of Santa Barbara City College's most favored programs are liberal arts and humanities, communications, and economics. If you want to attend one of the best community colleges, Santa Barbara City College is a great choice.
Whether you want to learn SQL or ranch management, Snow College offers the associate degree for you. It lacks sufficient student resources, but this school compensates by providing an extensive list of degrees and certificates.
The services from Snow College include driver's training, counseling, and a wellness center. Snow College's best programs include music, nursing, and business.
The top programs at Valencia College include business, health sciences and nursing, hospitality, and culinary arts. You can get both associate degrees and bachelor's degrees at this school, which makes it a unique choice.
You can pay for your studies through scholarships, grants, work-study programs, installment plans, and federal loans. Students enrolled at Valencia College also have a guaranteed transfer to a bachelor's degree at the University of Central Florida.
Valencia College doesn't limit its students and instead offers online, weekend, and flexible classes. The school's rankings and resource guides are impressive as well. Even online students can access counseling, tutoring, and career services.
Walla Walla Community College
Walla Walla Community College provides its students with more than just degrees and certificates. This college has partnered with iGrad and BankMobile to offer its students financial guidance services. You can also access scholarships, worker retaining services, and emergency funds.
There is also workforce training available, and students get help from a career coach. Some services available at Walla Walla Community College are disability services, counseling, tutoring, and basic food and employment training.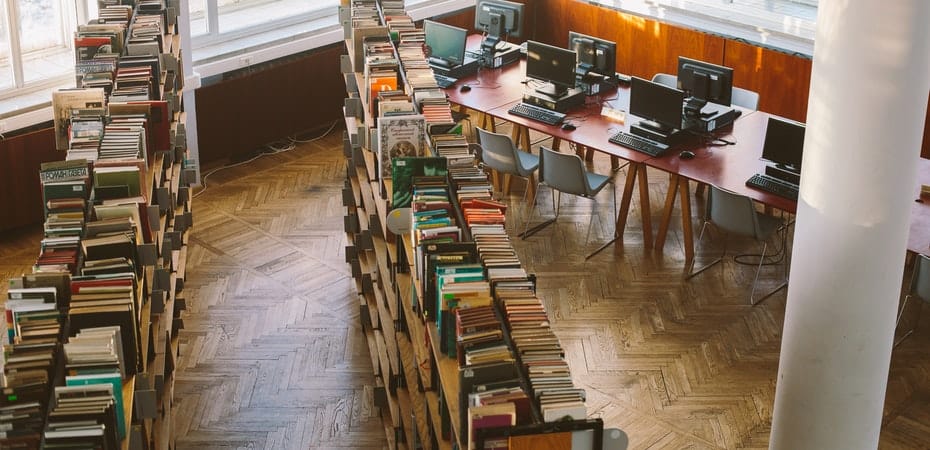 Choosing the Right Community College
To choose the best community college for you, you need to consider factors like the industry you want to break into, whether the college has partnership programs, and if you prefer online learning or in-person learning. Take a look below to learn more about each of these factors.
Before applying to a community college, you need to do extensive research on your industry. Research the job outlook to determine the demand for this career in the future. You should take a look at the best community colleges for your desired topic to make sure you're getting the best education possible.
Check College Partnership Programs
The more renowned partners the college has, the better. Through these programs, community colleges can offer services like study abroad opportunities, job placements, internships, and guaranteed transfers. You also might have a better chance of getting accepted if a college partners with your high school.
Many community colleges have online learning options. Although it might not work for everyone, online learning is a good choice if you want more flexibility. Studying online is often cheaper and more convenient. However, if you want a campus experience, you should opt for in-person learning.
High-Paying Associate Degree Careers
Having an associate degree only demands two years of your time. After your program, you can apply for various positions in diverse industries. Below are the top-paying associate degree careers in 2021.
Air traffic controllers undergo intense stress, so it's no surprise they receive a generous salary. These professionals have to direct air traffic to avoid planes colliding with one another. According to the Bureau of Labor Statistics (BLS), the annual salary for air traffic controllers is $130,420.
Funeral service managers have to manage funeral homes, plan funeral services, and liaise with clients. These professionals also have to maintain public relations. The BLS reports that the average salary for funeral service workers is $58,170, which will become even higher if you are a manager.
Computer Network Support Specialists
A computer network support specialist salary is around $55,510 per year, according to the BLS. These specialists have to maintain data networks, technology infrastructure, and they have to solve network problems. Computer network support specialists also provide general technical support to company stakeholders.
Occupational Therapy Assistants
Occupational therapy assistants help professional occupational therapists improve the physical functions of patients. You will help patients use special equipment, monitor their progress, and help them accomplish therapeutic exercises. The BLS confirms the annual salary for occupational therapy assistants is $60,950.
Civil Engineering Technicians
Civil engineers have to design civil infrastructures. These infrastructures include buildings, bridges, roads, and similar utilities. Most of your day will entail drawing blueprints of your designs and estimating the costs, resources, and labor required. The BLS states that the average civil engineering technician salary is $54,080 per year.
Should You Attend a Community College?
If you want to get a two-year degree, you should attend a community college. Doing this can help you gain entry into a four-year institute and become a professional in your industry.
Compared to universities, community colleges are cheaper and more flexible. They also allow you to work sooner. These colleges also have simpler entry requirements and smaller campus sizes. You can choose to study at any of the best online community colleges or choose in-person learning.
Once you have your associate degree from community college, you can take on several well-paying roles. If you want to succeed in your industry and become a world-renowned expert, attend a community college to start your journey.