How to Become
an Electronics Engineer
Best Education Tracks, Key Skills, and Top Certifications
Electronics engineering is an important field because these engineers are the key to recent advancements in mobile devices, computers, and other electronic devices. If you want to become an electronics engineer, see the guide below to find out the steps you should take, as well as the career outlook.
What Is an Electronics Engineer?
Electronics engineers are computer science professionals who design, test, and develop electronic equipment. This might include electrical systems in cars and airplanes or other communication systems.
Electronics engineers can work in many industries, such as telecommunications, manufacturing, or for a government agency. They often work indoors behind an office desk. However, they still also make visits to worksites to solve problems with electric devices. 
What Type of School Should You Attend
to Become an Electronics Engineer?
Aspiring electronics engineers have several schooling options. The best option is to earn a Bachelor's Degree in Electrical Engineering or a related field. This is a prerequisite for most engineering jobs. Besides, at most universities, it is a priority to prepare students for the workforce.
Another option is to earn an Associate Degree in Electrical Engineering. An associate degree only takes two years to complete, as opposed to the four years needed to obtain a bachelor's. This is an acceptable choice if you know of an employer that will hire employees with this degree level.
You should also consider attending an online electronics engineering bootcamp. These are short, intense programs that focus on equipping students with the skills required to start their career.
Best Electronics Engineer Education Tracks
The most popular is to earn a bachelor's degree. However, you should give consideration to each of the options below.
The curriculum at a vocational school will leave students prepared with the skills they need to carry out a specific job. These are also known as trade schools and are ideal for professions that require a lot of hands-on work.
Some US trade schools offer training in electronics engineering technology. In this type of program, you will learn the theory and application of basic electronics, computer systems, digital circuits, and communication systems. 
The certificate you get upon completing this program will leave you prepared to start a career as an electronic technician, computer technician, electronic board repairer, or electronic salesperson. 
Community colleges are academic institutions that offer associate degree programs that help prepare students for an entry-level job upon graduation. If you're an aspiring electronics engineer but aren't sure whether you want to commit to a four-year bachelor's degree, you might want to enroll in community college.
Many schools offer two-year associate degrees in electronics engineering technology.
3
Electronics Engineer Degrees
Most companies prefer to hire electronic engineering job applicants who have a bachelor's degree. If you want to enter this field, you should give serious consideration to pursuing bachelor's degrees in electrical engineering, electrical engineering technology, or electronics engineering.
Most of these programs take four years to complete. However, if you really want to increase your chance of landing a job, getting a Master's Degree in Electrical Engineering is an even safer choice.
4
Electronics Engineer Bootcamps
Coding bootcamps offer short and immersive courses that equip students with the skills needed for an entry-level job in a specific field. 
Electronics engineering bootcamps are excellent for those who are new to engineering. They offer hands-on training and cover core concepts of electronic theory, electronic schematics, and how to build practical circuits. These bootcamps usually last 12 to 16 weeks.
5
Electronics Engineer Courses
The electronics engineering courses that you take will differ depending on the education track you choose. Still, there are several core courses that you must take to become a successful electronics engineer. Some of these are available for a small fee on massive open online courses (MOOC) websites.
For example, MOOCs offer courses in basic math, physics, and calculus, which are important for electronics engineering. You should also take some classes in technical drafting, electronics engineering, programming languages, and MATLAB.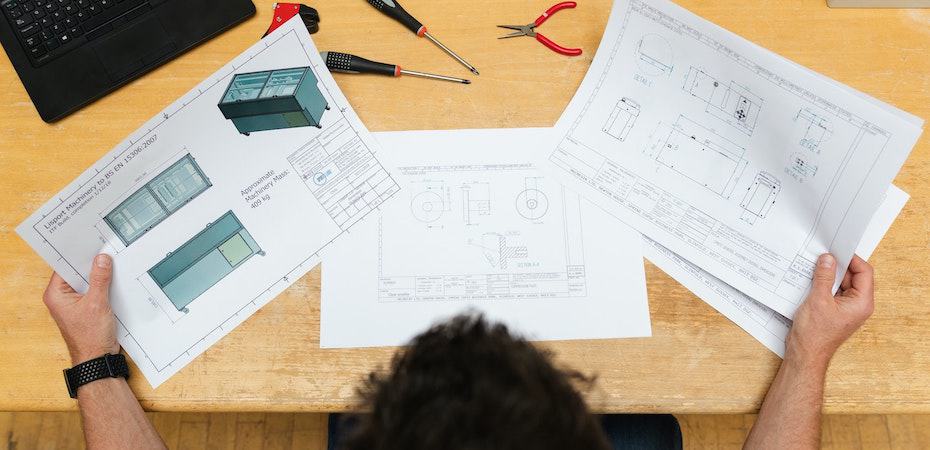 How to Become an Electronics Engineer: A Step-by-Step Guide
The best way to become an electronics engineer is to first earn a bachelor's degree in a relevant field. Then, follow the steps below to launch your career.
Earn a bachelor's degree in electronics
Find a university near you that offers a bachelor's program in electrical engineering, computer science, or another similar field.
Get familiar with electronics design tools
Even after you have earned a degree, you will still need to increase your practical knowledge of electronics design programs such as MATLAB.
Get your engineering license
To start working professionally as an engineer in the US, you will need to pass an exam. The test that engineers usually take shortly after graduation is the Fundamentals of Engineering Exam. After gaining experience, engineers will later take the advanced Principles and Practices of Engineering test.
At this point, you might want to apply to work as an intern at a reputable company. Having some experience is important if you want to apply to advanced positions.  
Now that you have fulfilled all of the prerequisites, you can start applying for jobs. Make sure your resume is up to date, and start rehearsing your answers to common interview questions.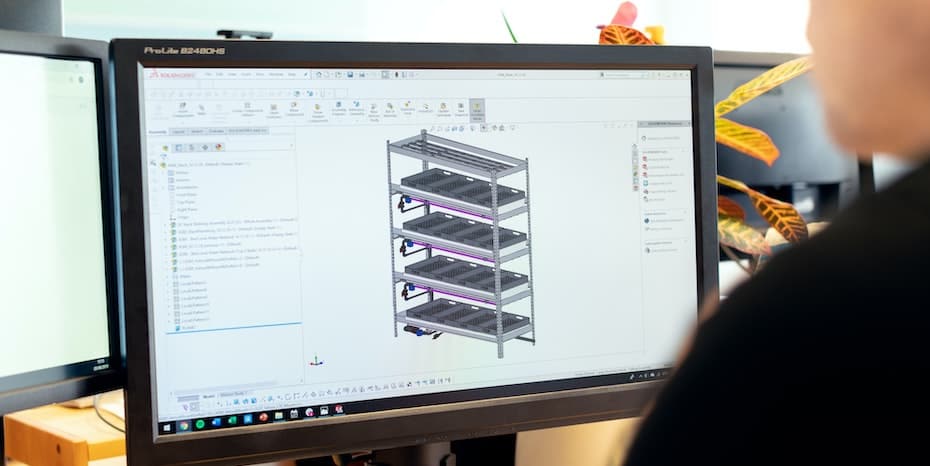 Key Electronics Engineer Skills
Electronics engineers have a variety of technical skills. Below are some key skills that you will need to start your electronics engineering career. 
Many types of engineering require knowledge of programming languages, including electronics engineering. For example, you must have an understanding of embedded systems coded in C. If you also know how to code with C++ and C#, this will give you an advantage in your job hunt. 
If you are struggling to learn to program, you should look up how to learn C# online to find resources and coursework materials that might help you.
Electronic Troubleshooting
A report by PayScale shows that electronic troubleshooting is one of the skills that electronic engineers use the most. Electronic engineers will need to know how to troubleshoot on all kinds of devices, including some that are complex.
Software Development and Visualization
As an engineer, knowledge of software development and visualization tools such as MATLAB is crucial. With MATLAB, you can design, test, and develop electronic systems and devices.  
Electronics Engineer Salary and Job Outlook
The market for electronics engineers in the US is growing steadily. According to the US Bureau of Labor Statistics (BLS), the electronics engineering workforce is expected to grow by three percent by 2029. 
Electronics engineers are also very well-paid. The BLS reported that electronics engineers earned about $107,540 in 2020. 
Below are some important entry-level requirements you should be aware of if you plan to go into electronics engineering.
Entry-Level Electronics Engineer Job Requirements
Most entry-level positions will require that applicants have a computer science or engineering bachelor's degree. You usually won't need to have work experience to qualify for an entry-level position, but it can't hurt.
What Does an Electronics Engineer Do?
Electronic engineers may perform a number of duties, including creating, designing, and developing electronic equipment. However, their responsibilities will ultimately be determined based on their employer and the specific nature of their work. 
Below are some of the most common roles and duties in this profession.
Oversees Development of Electronic Components
Electronics engineers who work for large firms are often responsible for developing electronic devices or components. You may be in charge of designing electronic components, products, software, systems, or commercial applications. 
Performs Maintenance on Machines
As an electronics engineer, one of your duties will be to ensure that machines and other electronics equipment are running smoothly. If certain components are not working, it is your responsibility to replace them. You will also have to come up with testing procedures to maintain these devices.
Evaluates Systems and Makes Recommendations
You will also be tasked with inspecting electronic devices and related components to make sure they meet industry standards. Part of your job will also include making recommendations to improve technical performance. 
Electronics Engineer Certifications
Certification programs are an excellent way to increase your expertise and your employment opportunities. Below are some professional certification programs you should go for, especially if you're looking for a job that's above entry-level.
Residential Electronics System Integrator
This professional certification is for those who design and coordinate the installation of electronics systems. You must pass an exam to receive this qualification, and also must renew the certification annually. 
Certified Lighting Management Consultant
This is one of the most recognizable electronics engineer-related certification programs in the US. Obtaining a Certified Lighting Management and Consultant certification is considered a great achievement for those working in the lighting industry.
Expert System Engineering Professional
This certification program is for senior professionals who have experience in system engineering. You should have at least two years of work experience before enrolling in this program.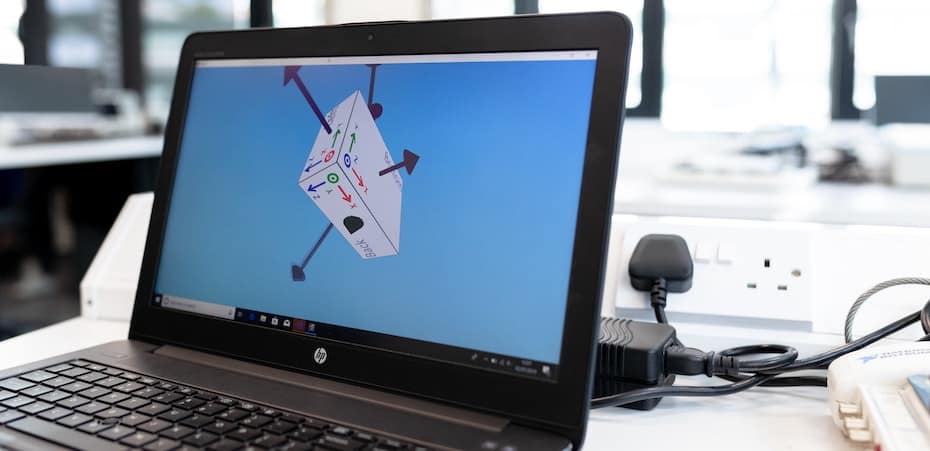 How to Prepare for Your Electronics Engineer Job Interview
Electronics Engineer Job Interview Practice Questions
Give a few examples of real-time operating systems and list some of the major companies in the field.
What is an electrical system (ES)? Between a mobile phone and a computer, which one qualifies as an electrical system? Give your reasons.
Using examples, explain what the noise temperature of a resistor is, and how to effectively measure it.
What is a real-time embedded system?
How Long Does It Take to Become an Electronics Engineer?
On average, it takes about four years to become an electronics engineer, as the main prerequisite to landing a job is to complete a bachelor's degree. If you want to work as an independent professional engineer, you might add on a few extra months to get the necessary license.
Some universities offer five-year programs in engineering that include both a bachelor's and a master's degree. If you choose to only complete an associate degree, it will take about two years, but you will only be qualified for certain entry-level positions in electrical engineering.
However, keep in mind that a degree doesn't guarantee you a job. Many companies are looking for employees who have at least some experience in the field. So, you might have to add on an extra year or so to complete internships, gain work experience, and obtain extra certifications.
4
Bachelor's degree
years
Should You Become an Electronics Engineer in 2021?
Becoming an electronics engineer in 2021 is a good idea. According to the BLS, the market for electronics engineers is growing just as fast as other jobs in the country. This means that you can expect to have plenty of job opportunities once you have built up the necessary skillset.
It is important to remember that becoming an electronics engineer requires both technical skills and work experience. If you enjoy working with electronic devices, let the information above help you start your educational path so you can begin your electronics engineering career.
What does an electronics engineer need to know?
The information that an electronics engineer needs to know will differ slightly based on the specific field that they work in. Some of the basic subjects that an electronics engineer should have an understanding of are electrical science, transistor physics, digital circuit design, control systems, electromagnetic theory, and MATLAB.
What qualifications do you need to become an electronic engineer?
Electronics engineers should have a bachelor's degree in computer science or a related field. They also need a state license, which they must obtain by passing two exams. These are the Fundamentals of Engineering Exam, and the Principles and Practice of Engineering Exam.
Is electronics engineering hard?
Electronics engineering is considered a difficult field to enter. This is because the subject requires a lot of critical thinking. It might seem challenging at first, but it will get easier as you get a more concrete grasp on the fundamentals. 
Is electronic engineering a good career?
Yes, because of the number of employment opportunities that will be available to you. Plus, you can also expect to earn a relatively high salary of about $103,390 per year, according to the BLS.