Top Cloud Professional Certifications
Cloud computing covers a very broad spectrum of work, which means there is ample opportunity for employment if you have the right skills. Cloud skills are required for anybody who wishes to become a cloud architect, cloud engineer, cloud software engineer, or cloud solutions engineer.
It is also not unusual for cloud skills to be listed in job posts for software engineers, software architects, full stack developers, data engineers, development operations engineers, and even systems administrators.
Read on to learn more about which professional certifications are required for various cloud-based careers, and how you should go about deciding which of the best cloud certifications is right for you.
Demand for Cloud Skills in 2021
Research giant Gartner expects that public cloud end-user spending will grow by 23 percent in 2021. This trend is also expected to continue through 2022 and beyond as emerging technologies become more mainstream.
The world needs people who are competent with cloud business process services, cloud application infrastructure services, cloud management and security services, cloud system infrastructure services, and more. The Bureau of Labor Statistics projects 11 percent growth in computer technology occupations by 2029, in large part due to the need for cloud skills.
How Much Do Cloud Jobs Pay?
In the United States, the average salary for a cloud engineer is $91,409, according to PayScale. If you are a cloud engineer working at the bottom end of the industry, you can expect to earn about $60,000 per year. If you are at the top of the industry, probably in an executive position, you can earn in excess of $126,000 per year.
PayScale also estimates that the average cloud architect makes $128,418 per year. Even the lowest-paid cloud architects earn about $80,000 per year. The highest-paid cloud architects, meanwhile, make more than $162,000 per year.
If those two careers don't quite appeal to you, you can become a cloud software engineer. The median cloud software engineer earns $99,610 per year, and most of them earn between $75,000 and $147,000 per year.
Finally, a cloud solutions engineer can expect to earn $87,246 per year. The lowest earners in this specialized field can expect to earn about $61,000 per year, while the highest earners in the field can expect to take home about $134,000 per year.
Why Get a Cloud Certification
Cloud certifications will enhance your technical skills, professional experience, and your credibility as a cloud expert. Below is a summary of the main reasons to put your cloud skills to the test with a professional certification.
One or multiple cloud certifications are likely to make an impression on prospective employers looking through your resume. It is one way to set yourself apart from other candidates for the same position.
A certification will expand your current skill set and make you more versatile as an employee or freelancer. There's nothing more rewarding than being good at what you do for a living.
Because the cloud is a hard thing to know completely, expertise in specific areas of the cloud is highly sought after. Companies and individual clients are prepared to pay top dollar to find people with certified cloud skills.
It is quite easy to become jaded when working in tech and sometimes the work you put into getting a certification will offer up something fresh and exciting. Sitting for a certification exam is a great way to remind yourself why you got into this business in the first place.
Prove You Are Committed to Growth
Sometimes saying you are ready for a promotion is not as compelling as actually proving that you are. Obtaining a cloud certification is often all the evidence you need. Your employer will view it as a signal that you're serious about professional growth.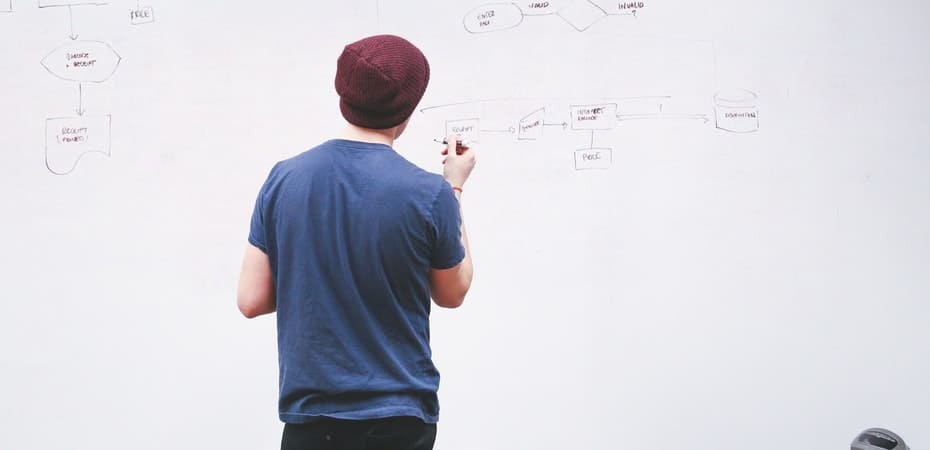 The global leaders in cloud technology include companies like Amazon, Google, Microsoft, and IBM, and Oracle. All of these companies are directly involved with renting out computing and storage resources for both individual clients and major firms. There is no better place to obtain a cloud certification than through them.
Cloud Infrastructure Foundations Certified Associate | Oracle
Cost: $95
Validity: Does not expire
Average Salary: $139,073
To pass this certification exam, you need to demonstrate that you have grasped all the core cloud concepts. The concepts that you learn will be directly associated with Oracle's cloud infrastructure.
Azure Developer Associate | Microsoft
Cost: $165
Validity: Does not expire
Average Salary: $138,264
To pass this certification, you need to master Azure computer solutions, Azure storage, Azure security, and Azure troubleshooting. As an Azure Developer Associate, your big data and cloud skills will be top-notch.
Professional Cloud Architect | Google
Cost: $200
Validity: Does not expire
Average Salary: $135,980
Before you sign up for this certification, you are expected to have at least three years of cloud experience under your belt. You should have a working knowledge of the Google Cloud Platform (GCP). You'll learn about cloud solution architecture, security and compliance, technical and business processes, and operations reliability.
Certified Cloud Practitioner | Amazon Web Services (AWS)
Cost: $100
Validity: Does not expire
Average Salary: $132,083
When signing up for this certification, you are expected to have at least six months of experience working with cloud services. You are also expected to have a working knowledge of cloud-based IT services and cloud infrastructure. Earning this certification will prove your understanding of cloud architecture principles and AWS infrastructure.
Professional Data Engineer | Google
Cost: $200
Validity: Does not expire
Average Salary: $127,532
To sign up for this certification exam, you are expected to have at least three years of experience in this industry. You will have to demonstrate your abilities with data processing systems and machine learning models.
Certified Professional Developer - Cloud v4 | IBM
Cost: Varies by location
Validity: Does not expire
Average Salary: $124,273
Before you sign up for this certification exam, you are expected to be competent in modern programming languages, REST, JSON, HTTP, and cloud computing concepts. You only need to take one exam to earn this certification.
Professional Cloud Developer | Google
Cost: $200
Validity: Does not expire
Average Salary: $116,291
Once you pass this exam, you will be recognized by the industry as a certified developer. You will be able to design cloud-native applications, build test applications, integrate cloud services, and manage the applications you have created.
Cloud Digital Leader | Google
Cost: $99
Validity: Does not expire
Average Salary: $114,043
You do not need any hands-on experience with GCP to sign up for this certification exam. Once you finish the course, you'll be an expert in Google Cloud products and services.
Associate Cloud Engineer | Google
Cost: $125
Validity: Does not expire
Average Salary: $106,134
Before you sign up for this Google Cloud certification, it is recommended that you have at least six months of meaningful experience with Google Cloud. Once you have passed this certification exam, you will be competent with cloud solution environments, access configuration, and security.
Choosing the Right Certification
Cloud-based careers are diverse and it's valuable to build up your skill set. Even if you are working on a specific platform, there are a number of different certifications you can obtain. Below are some tips to help you choose the one that's best for you.

Pick Your Preferred Platform
Google, Amazon, Microsoft, Oracle, and IBM all have their own cloud platforms. All of those companies offer their own certification programs. This matters because these tech giants offer cloud services to major corporations. If a company is looking for a candidate with knowledge of a specific cloud platform, a certification can set you apart from the competition.

Research Cloud Opportunities in Your Area
While cloud computing is a broad field, some skills are more coveted than others. Are you planning on becoming a cloud engineer, a cloud architect, or a cloud developer? Depending on where you live, one of these skill sets might be in greater demand than the others. Jobs dashboards like Indeed will give you all the information you might need in that regard.

Get Certified at the Appropriate Level
The best cloud certification is usually the one most likely to advance your career. If you have a limited cloud background or are a total beginner, you want a certification that will validate your knowledge of the core principles and fundamentals of cloud management.
However, if you are a more experienced hand, and have slightly more specific goals, you should try to obtain a cloud certification that can help you move up the ladder. Regardless of your circumstances, the cloud certification you are looking for is the one that provides you with the most suitable foundation to meet your goals.
Professional Certification vs Certificate Program and Courses
In the cloud space, potential employers are searching for people who can demonstrate their abilities. Most cloud certificate programs and courses are directly aligned with professional certifications or certification exams.
The one major difference is that many cloud courses are either very affordable or even free. The same cannot be said for a certification exam. Also worth noting is that all cloud courses will offer you some training and a whole batch of video and literary resources. Not all organizers of professional certification exams will be as generous.
If you do not have any meaningful experience with cloud technology, it will be in your best interest to enroll in an online course. This kind of hands-on experience is often a prerequisite for certification.
If you already have the skills and experience, there is no need to waste your time and money completing a preparatory course, some of which can take as long as a year to complete. Just dive straight into the certification exam, which is actually designed for people like you.
Best Courses to Prepare for Cloud Certification Exams
While the core concepts of cloud computing will likely be the same across different cloud platforms, each platform is unique. There aren't many courses that are completely vendor-neutral, so you'll want to choose the one that matches whichever certification you have your eye on.
Introduction to Cloud Computing by Udemy
Cost: $16
Duration: 8 hours
Outcome: Certificate of completion
Once you have completed this course, you will have mastered cloud computing concepts and the fundamentals of cloud technology. The course is designed for those who harbor aspirations of becoming certified AWS practitioners.
AZ-900 Microsoft Azure Fundamentals by Udemy
Cost: $23
Duration: 5.5 hours
Outcome: Certificate of completion
This course is most suitable for people who want a Microsoft Azure certification. A compelling feature of this course is that it will give you an opportunity to take a practice exam. You will learn the fundamentals of cloud computing as they apply to Azure.
Full Stack Cloud Developer by Coursera
Cost: $39 per month after 7-day free trial
Duration: 13 months (2 hours per week)
Outcome: Certificate of completion
This course is designed for somebody who wants to prepare for an IBM cloud certification. You will learn JavaScript, HTML, Python, full stack development, and cloud native practices. Unlike many courses that prepare you for a cloud exam, this one is not rushed in any way, as it aims to ensure that you come out of it with polished skills.
Cloud DevOps Engineer Professional Certificate by Coursera
Cost: $49 per month after 7-day free trial
Duration: 3 months (5 hours per week)
Outcome: Shareable certificate
This course has been designed for people who want to sign up for a Google Cloud certification. There is a specific focus on DevOps engineering. Once you've completed this course, you should be able to monitor and troubleshoot the Google Cloud infrastructure.
Cloud Architecture by Coursera
Cost: $49 per month after 7-day free trial
Duration: 3 months (6 hours per week)
Outcome: Shareable certificate
This course is also designed for those who want to pursue a Google Cloud certification, with the emphasis here placed on cloud architecture.
Should You Pursue a Cloud Certification?
Yes. We have already established that there is a growing demand for cloud skills and that most jobs associated with cloud computing pay well. However, given that there is a wide range of cloud platforms, individual clients and large corporations are also under pressure to find candidates with skills that are platform-specific.
More often than not, those skills can only be verified by completing a certification exam set by one of the major cloud platforms. If you have more than one of these certifications, all the better. Professional certification will set you apart from an increasingly crowded field.