How to Become
a Systems Engineer
Best Education Tracks, Key Skills, and Top Certifications
Every organization has a variety of technology systems that require maintenance and further development. If you're looking for a career with growth opportunities, becoming a systems engineer may be the right choice for you.
The job requires a strong technical foundation, which can be obtained through a bachelor's degree. However, learning doesn't just end with a diploma, especially in a developing field. There are various ways to keep yourself competitive in the journey towards taking on this professional role.
Read this comprehensive guide on how to become a systems engineer to help you start.
What Is a Systems Engineer?
A systems engineer is a tech professional in charge of designing, implementing, and maintaining information technology systems. They work with various departments and are commonly the primary point of contact between the manager and the rest of the employees.
Systems engineering is a combination of engineering and management. Systems engineers play an important role in the computer world. They are known to wear many hats in the industry.
What Type of School Should You Attend
to Become a Systems Engineer?
To become a systems engineer, you should attend a university and get a bachelor's degree. Most companies prefer hiring candidates with such a degree because it shows they have the basic knowledge to be a systems engineer. A master's degree can also be helpful in this field.
Programs in the tech field such as computer engineering, information systems, or web development are popular degrees for systems engineers. However, it is possible to be a systems engineer without a degree. Some employers will accept an associate degree, certifications, training, or relevant work experience.
Best System Engineering Education Tracks
There are numerous education tracks to choose from. With the availability of courses, colleges, and bootcamps, systems engineers have many options for building their foundation.
Community colleges are known for providing two-year degrees. This is helpful for students who want an easier transition to a four-year education. According to the National Center for Education Statistics (NCES), the average tuition cost for state residents in a two-year degree is approximately $3,300 per year.
2
Systems Engineering Degrees
Systems engineers usually have at least a bachelor's degree in a technical field such as computer science or computer engineering. Some senior-level positions require a master's degree. Depending on the college, some students have the option of completing their degrees online or on campus.
According to the NCES, the average tuition and fees for a four-year degree program in a public university are approximately $9,000 per year. For out-of-state students, this is approximately $26,000. Although university is expensive, it will be worth it in the long run.
3
Systems Engineering Bootcamps
Bootcamps are training crash courses, usually designed for those who already have basic knowledge and some professional experience. They usually complement prior training by further developing fundamental skills and knowledge. Bootcamps are not designed to provide the same depth and scope that a degree can.
It is important to check the programs and training offered by each bootcamp to ensure it is relevant to your field. There are many in-depth coding bootcamp reviews that can give you the information you need to make a decision.
4
Systems Engineering Courses
There are many basic and professional courses available for the systems engineering field. These courses are usually industry-specific and provide a deeper dive into fields like cyber security, data analytics, and systems analysis.
Coursera, an online learning platform, offers extensive training for system engineers. The platform partners with private institutions to teach job-specific skills. The majority of courses are available for free, but certain features like certificates and mentorship require a small fee.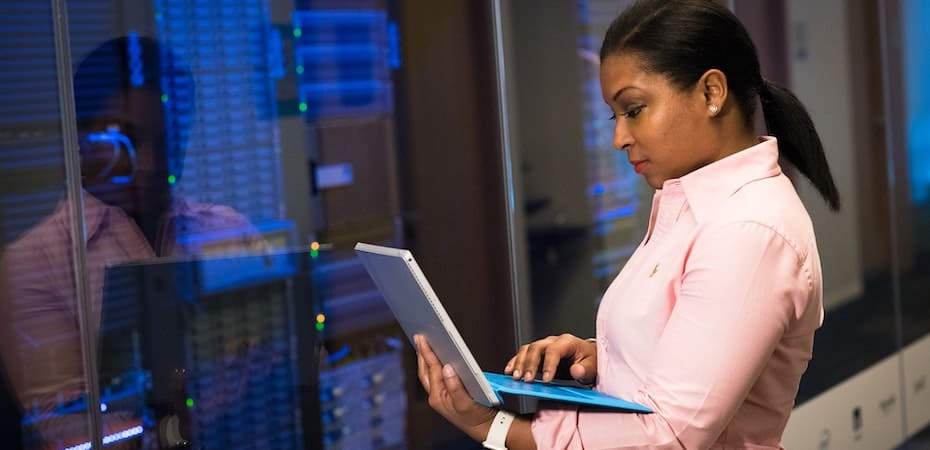 How to Become a Systems Engineer: A Step-by-Step Guide
You should plan your pathway to becoming a systems engineer early. Choosing the right school and courses will equip you with the much-needed foundational skills. You'll need to start soon, especially if you're looking to work in specialized industries such as aerospace, AI, or robotics.
These are the few basic steps you can take to become a systems engineer.
Before starting your education, you should do your research into the life of a systems engineer. This can help you make sure it is right for you before you begin school.
A bachelor's degree is the basic education requirement for most systems engineers. You'll be able to select courses based on your career interest and seek career advice if necessary.
Certain higher positions and certifications require you to have some work experience. You can consider completing an internship program to get a kickstart on this.
Depending on the field, you can choose to earn specific certifications to expand your job opportunities. This makes you more employable and boosts your skills.
A master's degree or PhD will open doors for career advancement, especially in managerial positions.
Key Systems Engineering Skills
Although systems engineers can work alone, most are required to work with other departments. Due to the nature of their work, they are expected to have a balance of soft skills and hard skills to excel in the workplace.
Below are some of the key systems engineering skills you should have.
Systems engineers should be able to use several computer programs and know some programming languages. The type of program required will depend on the industry you choose. Python and C++ are great programming languages to start learning.
A systems engineer's job requires them to identify small details and make alterations. This means that you have to be detail-oriented and meticulous when it comes to solving problems.
System engineers are commonly bouncing back and forth between tasks. Some stake the role of project managers, where budget planning, task management, and risk management come into play. Having project management skills and experience using productivity software will come in handy in those situations.
Each company uses different operating systems. Having an overview of various kinds like Windows, Linux, and macOS is important as it allows system engineers to accomplish tasks within the same OS or between two different ones.
Systems Engineer Salary and Job Outlook
Your salary as a systems engineer depends on the industry you're in. Certain industries will have more demand than others, but the overall growth for this career is stable. PayScale reports that the average salary of a systems engineer is approximately $76,466.
The Bureau of Labor Statistics projects that computer systems job opportunities will grow by four percent by 2029. This is the same as the national average. Although systems engineering isn't growing exponentially, it still has a steady rate.
Entry-Level Systems Engineer Job Requirements
Entry-level systems engineers are sometimes known as junior systems engineers. The qualifications you need generally include a degree and substantial programming knowledge. As this is an entry-level position, previous work experience might not be necessary. Knowing common programming languages such as C++ and Java will also be helpful.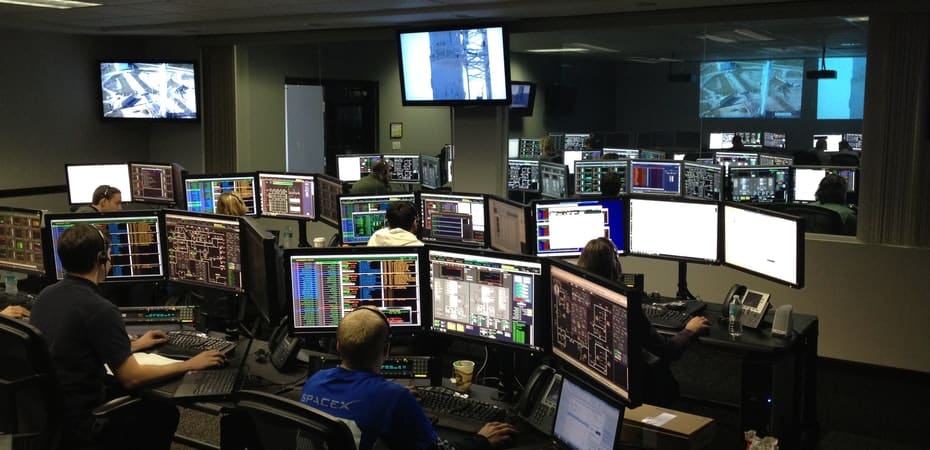 What Does a Systems Engineer Do?
Systems engineers perform many tasks on the job. The role of a systems engineer varies based on the company they work for. They generally use computerized systems to keep track of the moving parts within their organizations.
Some key responsibilities of a systems engineer are described below.
This encompasses managing and monitoring all installed systems and infrastructure. Systems engineers also install, configure, test, and maintain operating systems, application software, and system management tools.
Maintains Security Strategies
Security, backup, and redundancy strategies also have to be sustained by systems engineers. Aside from that, engineers also write and support custom scripts for improved system efficiency and lower manual intervention time.
Systems engineers should have the ability to anticipate potential issues and troubleshoot problems that arise during the use of the system. They should also proactively ensure the highest levels of systems and infrastructure are accessible.
Systems Engineer Certifications
Systems engineers can obtain formal certifications confirming their demonstrated knowledge, education, and experience. Various institutions and professional bodies offer these certifications, including the International Council on Systems Engineering (INCOSE). Below is a list of certifications that INCOSE offers.
Associate Systems Engineering Professional (ASEP)
The Associate Systems Engineering Professional certification is the first level of certification for recent graduates. An ASEP has a basic understanding of systems engineering but lacks work experience. The requirement to get this certification is passing the knowledge examination.
Certified Systems Engineering Professional (CSEP)
This is one of the most sought-after certifications for systems engineers. A CSEP is a systems engineer who has demonstrated knowledge and work experience in more than one job. This certification requires a minimum of five years of work experience, three references, and a passing grade on the knowledge examination.
Expert Systems Engineering Professional (ESEP)
This certification is for those who have at least 25 years of work experience in systems engineering. An ESEP has demonstrated substantial experience and technical leadership. Instead of an examination, eligible recipients will be subject to a peer review panel.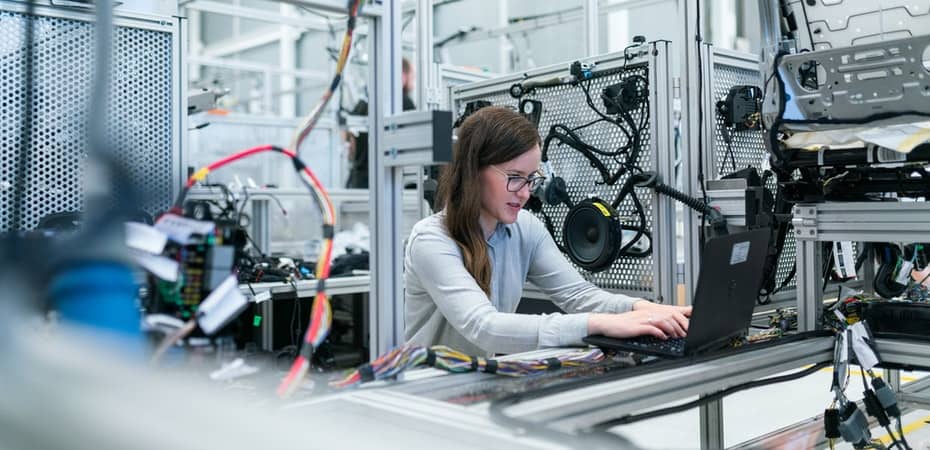 How to Prepare for Your Systems Engineering Job Interview
Preparing for a systems engineering job interview is just like prepping for any other interview. Make sure your resume is free of mistakes and you have read about the company that's interviewing you beforehand.
Systems engineers need the necessary skills to solve problems, work with multiple teams, and handle difficult situations. You may be asked how you would manage a difficult situation or solve a challenging problem at work. So, have some specific work experiences to mind that you can share with the hiring manager.
Systems Engineering Job Interview Practice Questions
Describe a past project you have worked on. What was your role?

Have you developed a disaster recovery plan? What are the key factors in a successful plan?
How can poor documentation impact the overall function of a system?
What virtualization tools are you familiar with, and how have you used them in the past?
How do you explain complex technical concepts to company stakeholders when explaining long-term strategy?
How Long Does It Take to Become a Systems Engineer?
The time it takes to become a systems engineer depends on your education pathway. As most companies require entry-level systems engineers to have a bachelor's degree, the most common timeframe is four years.
If you decide to attend a bootcamp or community college, it can take an average of 18 months to two years for completion. This timeline doesn't include additional training if you choose to specialize in an industry or transfer your credits to a four-year program.
4
Bachelor's degree
years
Should You Become a Systems Engineer in 2021?
Yes, you should become a systems engineer in 2021. Systems engineering jobs continue to be in high demand. If you are interested in computer software and are proficient in designing specific solutions for problems, this career may be a good choice for you.
Along with certain experiences enhancing professional development, a formal education makes the journey easier. Given that many opportunities for this are online, you can start pursuing this high-paying career from the comfort of your own home right now. There is no better time to become a systems engineer.
What do you do as a systems engineer?
Systems engineers generally define and analyze the scope and issues of information systems. They also provide technical guidance, provide support for the development of systems, and troubleshoot potential issues.
Do systems engineers make good money?
Yes, systems engineers are well paid. According to PayScale, the average systems engineer makes $76,466 per year.
What are the top skills a systems engineer should have?
Aside from having excellent technical knowledge, a good systems engineer should also have great communication skills, customer service, and time management skills. System engineers should also be proficient in project management and be able to work well in teams.
What are the education options for systems engineering?
Entry-level systems engineers generally require a bachelor's degree and some knowledge in common programming languages such as C++, JavaScript, and Python.