How to Become
a Welder
Best Education Tracks, Key Skills, and Top Certifications
If building things out of metal interests you, welding might be a suitable career option. Welding is an essential field across constructive industries. Automotive, aerospace, maintenance, railway, and shipping industries all need skilled welders to thrive.
If you want to become a welder, our comprehensive guide can give you all the information you need. You can learn more about the essential welding skills, education tracks, and salary information you need to succeed in this career.
A welder is a mechanical professional who uses fire or high heat to join metals and thermoplastics. Welders also fix holes and fill in cracks. The primary duty of a welder is to melt and fuse metal parts and create a permanent bond.
As mentioned above, fusing metal is a common practice across several industries. As a welder, you can work with pipes, automobile repairs, ships, airplanes, and more. There are four primary types of welding: gas metal arc welding, gas tungsten arc welding, shielded metal arc welding, and flux-cored arc welding.
What Type of School Should You Attend
to Become a Welder?
You should attend a trade school or community college to become a welder. Welding is based on manual skills, so you can become a welder with only a high school diploma and welding experience. However, most employers hire welders with professional certifications or undergraduate degrees.
Your education track depends on you and your preferences. You should find a school that teaches the practical skills you need to succeed in this career. No matter what you choose, you will get hands-on experience and networking opportunities.
Best Welder Education Tracks
A good welding education track teaches you relevant skills like math and blueprint reading. Below are some of the best educational pathways you can take to start a career as a welder.
Vocational schools, also known as trade schools, focus on hands-on training and practical skills. They are less academic than universities and teach topics like plumbing, electrical engineering, and welding.
A welding vocational school can teach you about safety training, welding techniques, blueprint reading, and other essential welding skills. The program also covers math, metallurgy, and metal properties. You can finish your vocational training in as little as seven months and get a job as a welder.
Another way to become a welder is via community colleges. You can earn a two-year associate degree at a community college. An associate degree in welding covers the same topics as a vocational school. This includes everything from technical skills to academic requirements for welding.
However, at a community college, you take general education classes like history, math, and other general subjects. This is a good option if you want to become a welder while taking electives as well. With an associate degree, you can apply for an array of welding jobs like fabricator, TIG welder, maintenance mechanic, and metal fabricator.
Typically, the highest welding degree is an associate degree. However, you can also get a bachelor's degree. A Bachelor's Degree in Welding Engineering Technology can teach you both welding and mechanical engineering. This bachelor's degree usually takes four years, but it can take longer depending on your schedule.
This degree focuses on mechanical design and the manufacturing and welding process. You can learn in-depth welding topics such as metallurgy, alloy fabrication, automated machine welding, materials science, and welding designs. Unlike other options, this degree program also covers physics, general engineering, and chemistry.
A bachelor's degree in welding is a good option if you want to move higher up in the welding world. You can become a welding engineer, welding instructor, consultant, welding inspector, or welding supervisor.
If you want to jumpstart your welding career with real-world experience, a welder apprenticeship is a perfect route. A welding apprenticeship program is a training program where you can work under a professional welder and get paid for it. You become eligible to apply for this apprenticeship with a high school diploma.
With an apprenticeship, you start with 144 hours of classroom training. This is where you learn welding techniques and theory. Then, you can complete your apprenticeship as a welder in three to four years. During the apprenticeship, you will learn every welding technique and skill you need to become a professional welder.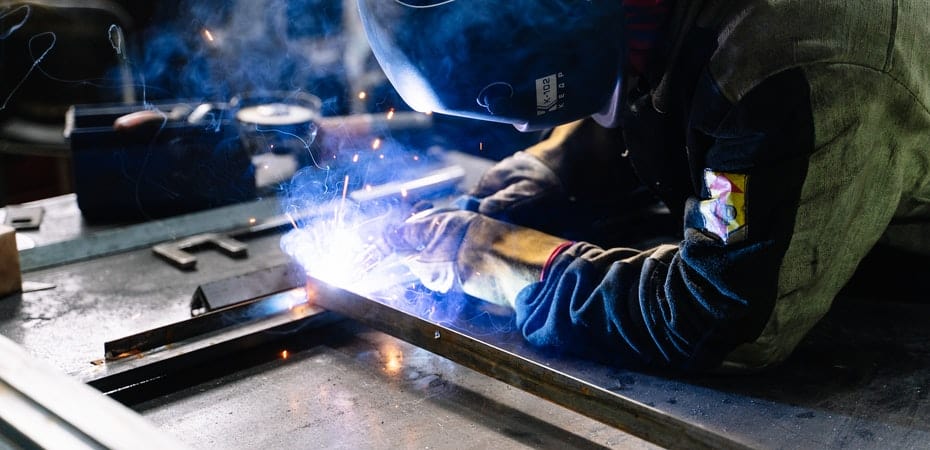 How to Become a Welder: A Step-by-Step Guide
Now that you know the best schools to become a welder, you can follow the steps below and plan your career.
Get your high school diploma
The first step to becoming a welder is having the minimum education requirements. This means you should graduate from high school or earn an equivalent certificate.
Get a welding degree or diploma
This step will look different depending on the path you choose. If you want to get a degree, try a bachelor's degree in welding engineering technology. But if you want a shorter option, an associate degree or vocational school is for you.
Earn your welding certification
Certifications are a great way to showcase your skills. Getting a welding certification will increase your chances of getting a good job in the field. Most welders get their certification from the American Welding Society. You can choose the certification depending on your background.
Complete a welding apprenticeship
This is one of the most important steps you can take to become a welder. A welding apprenticeship gives you real-world welding job experience that is highly valued in the industry. You can also meet people in the field and figure out where you want to work.
Apply for your dream welding job
After completing the previous steps, you are ready to apply for your dream welding job. Depending on your educational background, you can become a welder, a welding engineer, consultant, a freelance welder, and more.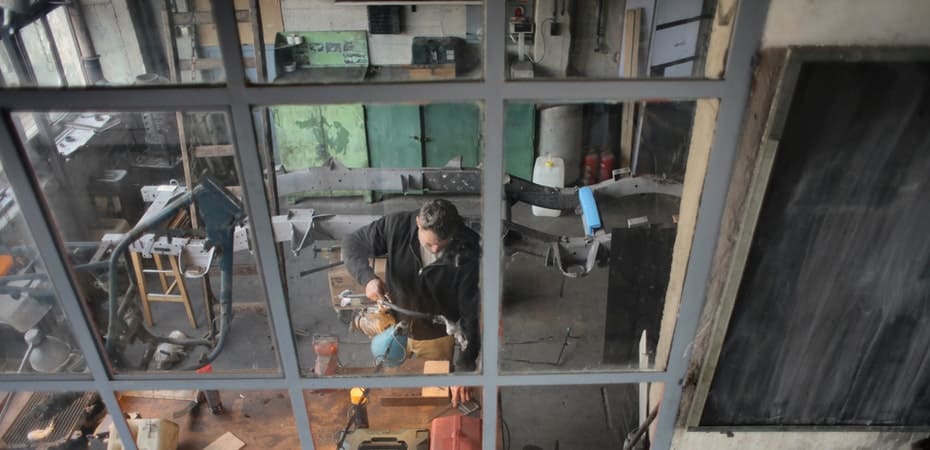 As a welder, you design, maintain, and build projects that are sometimes dangerous. You need to have high manual dexterity and safety training. To be a successful welder, you must have specific technical and soft skills. Below are the most common skills you need to be a welder.
Welding and Metal Properties Knowledge
The professional welding world revolves around metal and welding. So, you must have an in-depth knowledge of these subjects. This includes an understanding of metallurgy and overall welding techniques. You should be aware of the different safety standards that come along with different metals and practices.
Technical Drawing Abilities
Welders work on various construction and building projects that have technical drawings and instructions. As a welder, you need to understand blueprints and drawings so you can perform your job correctly. This depends on the company or industry you are working for.
Electric and Manual Tool Operation
A welder needs many different tools to complete different tasks. Along with safety and welding technique skills, you need to know how to use electrical and manual tools. The tools include chipping hammers, electrode holders, welding machines, welding guns, torch tip cleaners, and wire brushes. The types of tools differ according to the type of welding job.
Welder Salary and Job Outlook
According to Indeed.com, the national average salary of a welder is around $17.90 per hour. However, this amount changes depending on the type of job, experience, and company. For example, according to Indeed, a pipe welder's average salary is $25.08 per hour and a welder helper's average salary is $14.89 per hour.
Salaries also differ according to different states and locations. Indeed says that a welder in Wyoming can earn as much as $21.62 per hour, whereas in Alabama they might only earn $15.75. According to the US Bureau of Labor Statistics, jobs for welders will increase by three percent by 2029. This is the same as the national growth average.
Entry-Level Welder Job Requirements
You can become an entry-level welder with just a high school diploma. However, the job requires practical skills and knowledge. Some companies provide basic welding training, but you should get a degree or diploma before you look for jobs.
According to PayScale, an entry-level welder earns an average of $15.77 per hour. This number will increase as you gain more experience and move up the ladder.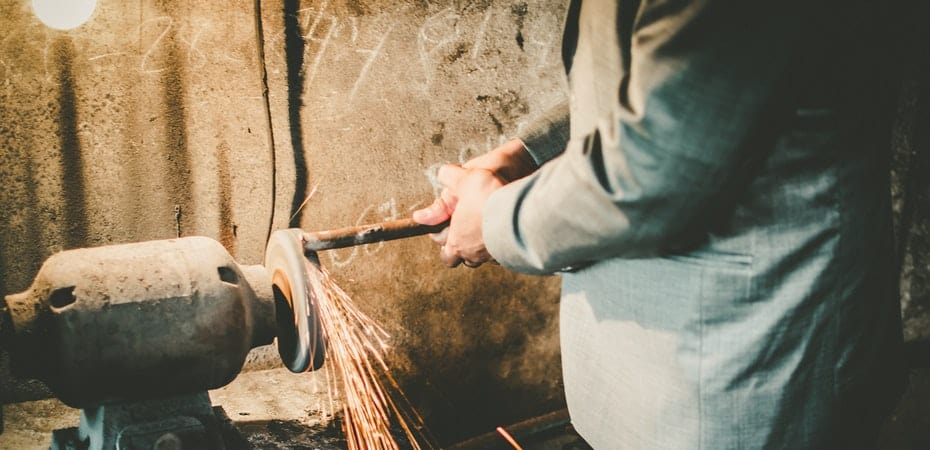 As a welder, your main duty is to fuse metal parts and build different projects. To be a successful welder, you must be skilled with welding tools. Take a look at the list below to learn more about a welder's duties and responsibilities.
Studies Technical Drawings
A welder's job includes working with technical drawings to follow instructions. As a welder, you need to understand a blueprint or an engineering drawing regardless of the industry. You are also required to execute the plan within the budget and safety guidelines.
Your job as a welder includes more than just physical skills and techniques. You should also know basic mathematics to make calculations on the job. Sometimes, you will need to calculate the dimensions of the metals that need to be welded or fused.
Inspects and Maintains Products and Tools
Once you have completed the welding process, you are also required to conduct inspections and check for any defects. The inspection also includes filling gaps, smoothing the metal, and checking the bond. As a welder, you should also maintain your welding tools by cleaning excess metal and replacing them when necessary.
Like every other industry, having a certification in welding will help advance your career. The American Welding Society (AWS) provides many different accredited certifications. You can choose the certifications depending on your background and level of experience.
In addition to the certifications, some states require an additional license for welders. Before applying for a welding job, be sure to check the requirements. Read below to learn more about the most common professional AWS welding certifications.
This certification is perfect for new welders because it has no prerequisites. You will be tested on foundational welding topics in several industries. These topics include chemical refineries, petroleum pipelines, and structural sheets. You will also be tested on non-code welding specifications.
Certified Welding Inspector
The certified welding inspector certification is for anyone who wants to move up the ladder in the welding field. The prerequisites for this certification vary depending on your education and total experience. Along with the prerequisites, you need to pass a vision test to be eligible.
Certified Welding Educator
This certification program is for you if you already have welding experience and are interested in becoming a teacher. You will be tested on your knowledge and skills of welding processes, welding training requirements, and more. With this certification, you will be able to get a job as a welding instructor.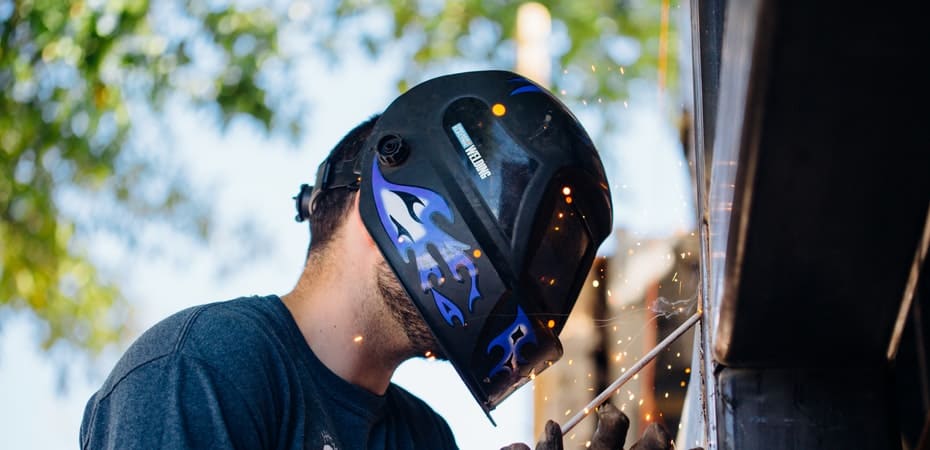 How to Prepare for Your Welder Job Interview
To prepare for your welder job interview, you must learn about your employer and brush up on your welding knowledge. If you want to ace your interview, you should read and practice mock interview questions. Read below for some of the most common welder job interview questions.
Welder Job Interview Practice Questions
What were some of your toughest welding jobs, and how did you handle them?
What welding certifications do you have?
Why did you decide to work as a welder?
How do you work under pressure?
Describe a situation where you practiced conflict resolution.
Tell us about the most important welding safety guidelines.
How Long Does It Take to Become a Welder?
The time it takes to become a welder depends on your educational pathway and experience. If you want to jump straight into welding after high school, you can apply for vocational school. In some cases, you can become a welder in just a few months.
You could also do a welding apprenticeship, which will take three to four years. An associate degree or bachelor's degree can also help you move up in the field. In that case, it will take you around two to four years to become a welder.
Should You Become a Welder in 2021?
Yes, you should become a welder in 2021. If mechanical machinery building and metal fusing interest you, this career is a great choice. It is perfect for anyone who wants to work with their hands and earn a great salary.
In addition, welding provides you with the opportunity to work in several industries. Welding is here to stay because the use of metal in many constructive industries is irreplaceable. You can get a job as a welder and be set for life.
Can I become a welder without any experience?
No, even though you don't need formal education, you still need welding experience. You can gain welding experience from certification programs and apprenticeships.
How long does it take to become a welder?
The time it takes to become a welder depends on your education and background. You can become a welder in a few months or it could take up to four years.
What are the must-have welding tools?
Some of the must-have welding tools include welding helmets, safety glasses, welding torch, wire brush, gauntlet cuff gloves, and TIG welding gloves.
Do I need to know math to become a welder?
Yes, you do need to know foundational math to become a welder. This includes geometry, trigonometry, fractions, and decimals.