What Jobs Pay Over $100K Without an Advanced Degree?
Are you curious about jobs that pay $100,000 per year without an advanced degree? If you want a lucrative career without spending years in medical school or law school, there are plenty of high-paying jobs that don't require an advanced degree. These jobs are in a variety of industries, and they can be yours with just a high school diploma or associate degree.
High-Paying Jobs That Require No Degree
Without racking up student loans, it is entirely possible to ascend the career ladder and reach a higher employment level. You can even earn a six-figure salary without completing a four-year degree. All you need is a good trade school, a coding bootcamp, or an associate degree program. You can read about these alternative education tracks on Job Training Hub.
Highest-Paying Jobs Without a Degree
While gainful employment in fields like healthcare and law require tons of education, there are many jobs in managerial fields and Silicon Valley that don't require a college degree. For each of the 10 jobs featured below, we cite job outlook projections from the US Bureau of Labor Statistics (BLS) and earnings estimates from BLS or PayScale.
If you have a knack for technology, the role of information technology (IT) manager is one of the highest-paying career options you can find. This job involves leading an IT department, managing technological resources in alignment with a company's organizational goals. You convince operations managers to approve computer upgrades and fund new computer systems.
As part of the job, IT managers also build relationships with clients. You might also collaborate with the systems manager to troubleshoot issues with the technology and work with the human resources manager on recruitment.
According to BLS, IT managers make a median salary of $151,150. Often the only academic requirement is a high school degree, but having a project management certification can also validate your management skills, IT skills, and business skills. Jobs for IT managers are projected to increase by 10 percent over the next decade.
Digital Marketing Manager
If you're good at integrating business strategies with advertising and digital media, you can pursue a career in digital marketing. Perfect for creative professionals, it involves working with promotions managers on market research, lead generation, and marketing campaigns. You'll need expertise in ecommerce, search engine optimization (SEO), advertising, and social media.
Most small-to-medium-sized businesses aren't looking for a candidate with college experience. So you can start your digital marketing career with an online program or digital marketing bootcamp. Senior managers often also have professional certifications, like the one from the American Marketing Association, on their resumes.
BLS estimates that marketing managers make an annual wage of $142,170. The job market in this field is strong, with a projected growth rate of six percent.
Sales Manager
Are you interested in working with sales and profits? Have you thought about running a sales team and working with financial managers? These professionals set sales targets, assign quotas, and evaluate statistics. Primary duties involve directing sales efforts based on consumer behavior and training sales representatives.
The average sales manager earns an annual salary of $132,290 and the profession is expected to grow four percent by 2029. A high school diploma can be enough for an entry-level sales position and many companies offer on-the-job training to help employees climb the ranks. With a bit more education, you could become a senior sales executive.
Artificial Intelligence (AI) Engineer
AI engineers develop and install artificial intelligence systems for task automation. This career option uses knowledge of machine learning, programming, and data science. You can find work in industries like manufacturing, finance, and healthcare. According to PayScale, professionals with AI skills earn an average of about $125,000 per year.
You don't need a doctoral degree to be a leader in AI. Attending one of the best machine learning bootcamps or enrolling in an online certificate program will often be enough. With some strong technical skills and projects, you can reach out to industry contacts and get an apprenticeship or internship. You learn a lot during such job training and mentorship.
Compensation and Benefits Managers
Compensation and benefits managers plan, develop, and oversee salary and benefits packages for employees. They administer the pay and benefits structure and implement related policies.
If you want to build such a career, look for relevant entry-level work experience and certifications that can make you a more desirable employee. For instance, you can start working as a compensation, benefits, or financial analyst. The projected job growth is three percent and benefits managers earn $125,130 per year.
Training and Development Managers
Training and development managers plan, coordinate, and direct programs that enhance staff skills and knowledge. They select appropriate training methods, software, and equipment. They collaborate with other departments and stakeholders to identify training needs and priorities.
The minimum requirement is to have a high school diploma. Previous experience in training and development, HR, or organizational development is also beneficial. The median earnings for a training manager are a competitive $115,640, and there will be about seven percent more of these jobs in 2029 than there were in 2019.
Tech Sales Engineer
As the name suggests, tech sales engineers sell advanced high-tech products or services. They convince the client base that their tech solution meets the client's requirements. They explain the functionality, components, and benefits of the product through technical presentations. They often also handle orders, deliveries, and installation support.
The average salary is $108,830, and tech sales engineers above the 90th percentile make over $184,000. The career has a projected growth rate of six percent. Technical understanding is an asset as it will help you report problems to the sales managers. Bootcamps such as Flockjay and SV Academy offer programs for tech sales.
A blockchain developer is a software developer or a web developer with blockchain skills. They create functional blockchains and maintain the entire blockchain architecture. The word blockchain is often associated with cryptocurrency, but it encompasses many other applications.
You can become a blockchain developer through certifications, bootcamps, or MOOC courses. Your vast knowledge of blockchain topics and coding skills will make a positive impact on your career. According to PayScale, people with skills in blockchain technology make about $108,000 per year on average.
Cloud Engineer
A cloud engineer is a type of software developer specializing in cloud computing. The job is to develop cloud systems, decide system specifications, and supervise coders accordingly. You distribute software and maintain cloud applications.
If a college degree program isn't for you, you should opt for cloud computing certifications from companies like Google and Amazon. You can also master programming languages, operating systems, and cloud computing concepts with online courses or bootcamps. The annual salary is $99,610 for a cloud software engineer, according to PayScale.
Database administrators deal with installing and maintaining large databases on behalf of a company. They make sure data is stored, secured, and backed up properly. They also ensure seamless migration to newer systems. They work across industries, managing personal and financial information in public health, education, and insurance organizations.
Getting a professional database certification will set you apart from the competition. While it's not required, an Associate Degree in Computer Science, Information Systems, or a related subject is an asset for this job. You can focus on enhancing your skills and knowledge in SQL, Oracle, HTML, and Microsoft Azure.
BLS data suggests that database administrators earn an average salary of $98,860 and that the profession is expected to grow 10 percent by 2029.
Highest-Paying Associate Degree Jobs
An associate degree is often chosen by learners when a high-salary job has a low minimum educational requirement. It's a two-year academic program meant to give you a head start on entering the workforce. Numerous institutions offer accelerated online associate degrees, so you are bound to find one that can launch your career.
Enterprise Architect
Enterprise architects oversee an organization's IT assets and networks. You assess the need for hardware, software, scalability, and security. You also collaborate with development teams to create an optimal technological outcome. You'll need communication skills to share feedback and suggest upgrades to senior IT management.
According to PayScale, the average salary for enterprise architects is about $135,049. After you complete an associate degree, you can continue to climb the career ladder with professional certification. Check out how to become an AWS Certified Solutions Architect or what it will take to earn a TOGAF 9 Certification.
If your goal is to make a career in aviation, know that air traffic controllers are paid an average wage of $130,420. The main responsibilities are to monitor and direct aircraft traffic in the airport and communicate with airline pilots or commercial pilots. They issue instructions for takeoff and landing. They notify pilots of weather updates and emergencies.
To become an air traffic controller, you can attend the Air Traffic Collegiate Training Initiative (AT-CTI) program, which is offered and approved by the Federal Aviation Administration (FAA). With a combination of education and relevant experience, you can start this career path and earn a high salary.
If you're looking for a high-paying career, you can become a computer hardware engineer. Computer hardware engineers research and design schematics for computer systems and components. These could be processors, circuit boards, or routers. It will be your job to test prototypes and make sure the hardware integrates well with the software.
Getting an associate's degree is great training for this field, although a four-year degree and on-the-job training may be required for some jobs. The average annual wage for computer hardware engineers is $119,560, but the profession is only expected to grow two percent over the next decade.
Computer Network Architect
As a network architect, you work with data communication networks. You will be paid well for planning network designs, and making hardware and software upgrades. Your work is involved with both wide area networks (WAN) and local area networks (LAN). You could earn $116,780 as a computer network architect.
Computer network architects usually have a combination of education and five to ten years of related work experience. Your company may require just an associate degree or require additional education like vendor-specific certifications. It never hurts to look into MOOCs to refresh or update your technical expertise and knowledge about communication networks.
Software Developers
Software developers design general-purpose or specialized computer applications, programs, or databases. They also produce technical documentation and troubleshoot any issues after implementation. According to the Bureau of Labor Statistics, the average software developer makes $110,140 per year.
More and more businesses need developers to build, design, and manage their digital presence, so it's a good time to work towards a career in the tech or design industry. The typical education needed for entry-level jobs can be earned through associate degrees, MOOCs, or online coding bootcamps.
Industrial Product Manager
These managers are involved in the life cycle of industrial products. Your job duties are to meet production targets and solve product development problems. You can expect to earn around $108,790 per year as an industrial product manager.
The typical entry-level education requirement is a business-related associate degree. You need some expertise in business and technology, and a product management certification will add to your resume. Senior managers have extensive experience in relevant projects and bring value to production processes.
Data science is a rapidly expanding field in the tech industry. The primary duties of a data scientist are to interpret data so that it can be clearly presented to an organization's decision-makers. This includes structuring, analyzing, and modeling data to make data predictions and plans. The goal is to improve automation, productivity, and profits.
The best data science associate degree programs will teach you enough about machine learning, statistical analysis, and big data to gear you up for a job in the industry. Data scientists earn a median salary of $98,230, according to the latest figures from BLS.
Cyber security engineers investigate ways to secure information and technology. At an advanced level, they work closely with forensics, application security, governance, risk, and compliance. The average salary is listed at $96,909 on PayScale, but this figure is subject to constant change.
You can enter the field by learning about information security in one of the best Associate Degrees in Cyber Security. Another option is getting a globally acknowledged credential, like the Certified Information Systems Security Professional (CISSP) certification.
Computer systems analysts use current technologies to update computer systems. Their job is to enhance IT capabilities to meet business goals. While the median systems analyst only makes $93,730, they earn $152,060 in the 90th percentile. The profession is expected to see seven percent growth over the next few years.
There is no single piece of career advice that will lead you to success in this field. You can be a student of computer science, business, or even liberal arts. An Associate Degree in Computer Science can get you there as well. To compensate for missing IT knowledge or to get extra practice, join training programs, MOOCs, or bootcamps.
Data engineers develop data pipelines as they source, compile, and sort data. They are expected to go one step further and design architectures for data storage. For this critical role, you must be familiar with data visualization, machine learning, distributed computing, and artificial intelligence.
In most cases, an Associate Degree in Data Science will teach the essential knowledge and skills to become a data engineer, but you can also pursue a degree in mathematics. Data engineers in the 50th percentile earn a salary of about $92,568, according to PayScale. If you rise above the 75th percentile, you will earn over $100,000 per year.
Final Thoughts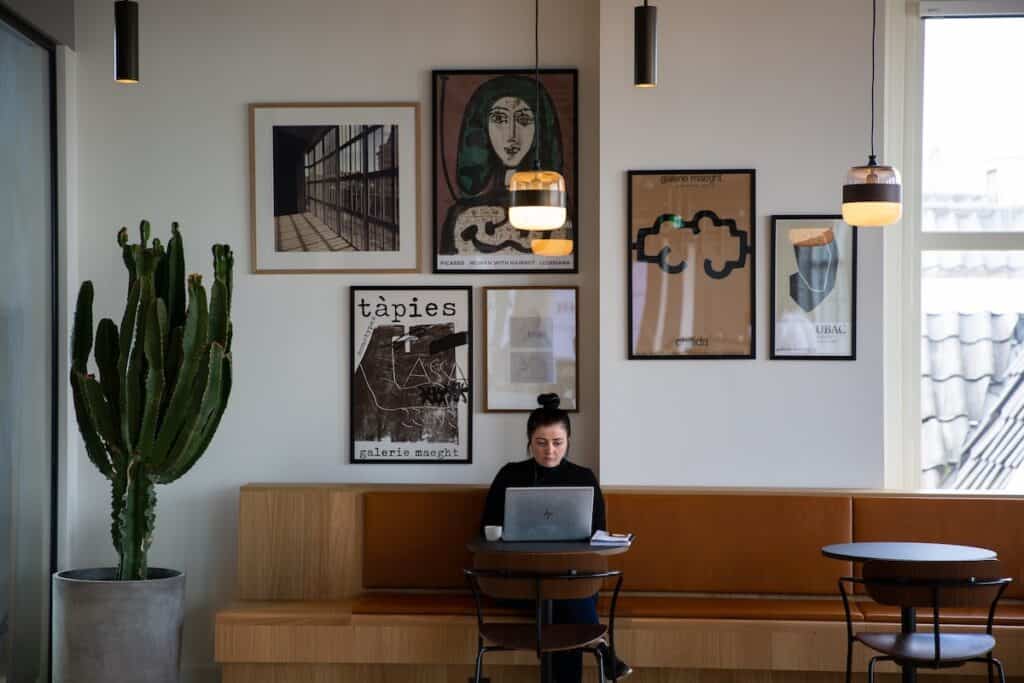 If you're looking for jobs that pay over $100,000, you don't need to go to medical school or get a law degree. But success in these six-figure jobs requires effort, talent, and experience. Before you can earn these high salaries, you must start at the entry level and work your way up. The minimum educational requirements may be low, but you still need to work hard.