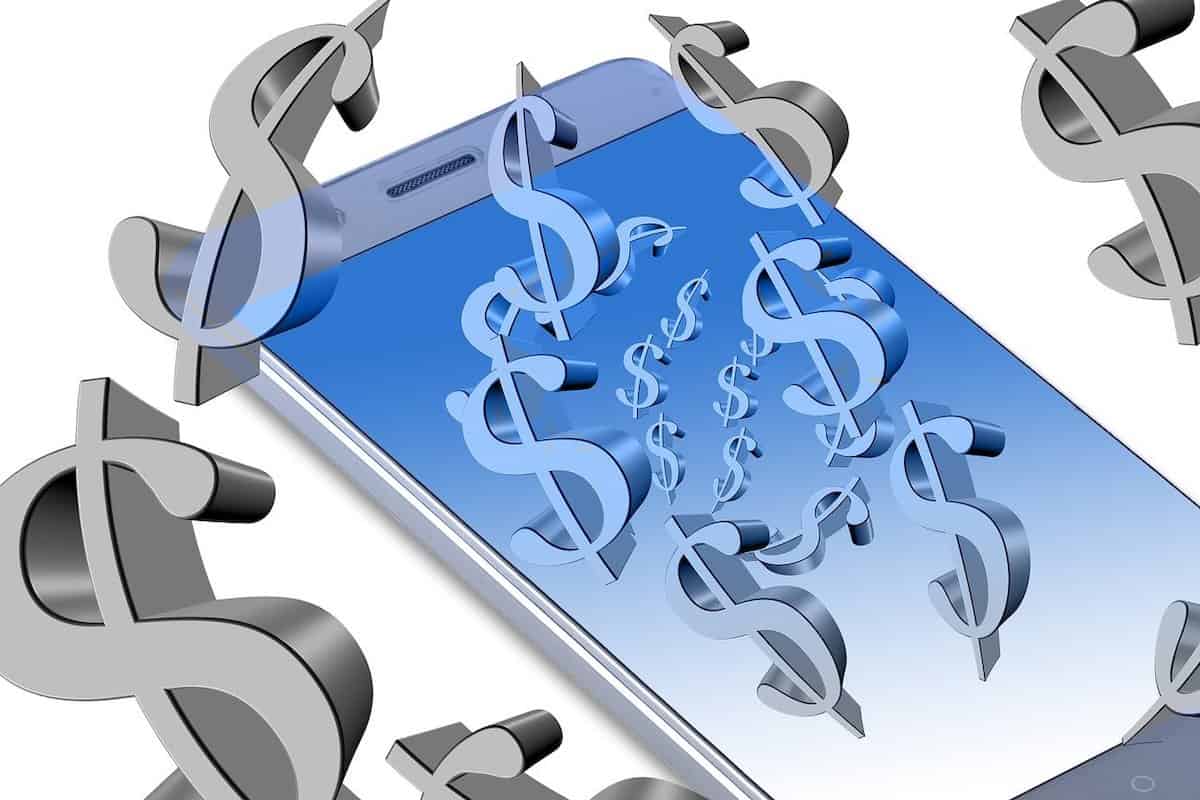 The Best Free Instant Money Apps
According to CNBC, around 63 percent of Americans have lived paycheck to paycheck since the beginning of the COVID-19 pandemic. The pandemic has wrecked thousands of budgeting plans and led to increased borrowing rates. Fortunately, some of the best instant money apps have helped millions of individuals to stay afloat financially.
The best free instant money apps provide users with everything they need, from credit card cash advances to financial tracking and other financial management tools. Continue reading this article for everything you need to know about the best instant money apps.
What Is an Instant Money App?
Instant money apps are web applications or mobile apps that give you access to money or extra cash when you need it. Finance companies operate cash advance apps, loan apps, and money transfer apps, all of which fall in the category of instant money apps. They are viable alternatives to payday loans, which many individuals would rather avoid.
Why Do People Use Instant Money Apps?
People use instant money apps to obtain emergency funds or extra money for unplanned expenses or other cash management problems. An individual may need to settle an emergency expense like a health bill or a credit card payment but may not have any emergency savings to dip into.
How the Best Instant Money Apps Can Help You Survive Until Your Next Paycheck Arrives
Say you run out of money halfway through the month, and your next paycheck isn't due for another week. Getting an instant personal loan or a short-term paycheck advance loan will ensure that you have enough funds to meet your expenses until the paycheck clears in your bank account. Below, we discuss some helpful features of instant money apps that can aid your cash flow.
Earned Wage Access
This financial service allows workers to access their accrued wages before their current wage cycle ends. It is also known as early wage access or a salary advance scheme and acts as an alternative to high-interest payday lenders. Many cash advance apps allow users who earn a paycheck to track their wages and provide easy access to funds.
Overdraft Protection
According to Investopedia, overdraft protection is a financial option that prevents overdraft fees by limiting transactions in bank accounts that cause the account balance to dip below the minimum amount of zero. Several money apps offer this option to their users, who may have overdue credit card payments, negative account balances, or other financial issues.
Mobile Check Deposits
A mobile check deposit allows you to deposit your paycheck remotely using a mobile app. It is a safe, quick option that enables you to receive checks for rebates or refunds sent by your employer. You can also deposit personal checks, business checks, and cashier's checks on many mobile money apps, saving you time and stress.
The 10 Best Instant Money Apps: Overview
| App | Availability | Notable Features | Cost |
| --- | --- | --- | --- |
| Branch | iOS, Android, macOS, Windows | Expense management card options, automated payouts | Free |
| Brigit | iOS, Android | Overdraft protection, identity theft protection | Free, $9.99 monthly for a premium subscription |
| Chime | iOS, Android | No minimum balance required, Chime Credit Builder Card | Free |
| Current | iOS, Android | Instant gas hold refunds, instant paycheck access | $4.99 monthly (free 30-day trial) |
| Dave | Android | Easy application process, digital-only deposit accounts | $1 monthly |
| Earnin | iOS, Android | Hourly wage tracking, instant overdraft withdrawal | Free |
| Empower | iOS, Android | Cashback on debit purchases, no credit check | Free |
| MoneyLion | iOS, Android | Fee-free checking services, credit builder loans | Free |
| PayActiv | iOS, Android | Financial counseling, fraud protection | Free |
| Varo Bank | iOS, Android | Fixed APRs, long-term loans | Free |
The Best Instant Money Apps to Make Your Life Easier
You can receive cash advances or short-term loans from instant money apps. Some apps offer more money and extended repayment plans than others. Read below to learn about some of the best features, as well as the drawbacks of the best instant money apps available.
Branch
Best Feature: Automated payouts
Biggest Downside: Limited cash advance amounts
The Branch app offers debit cards, fee-free checking accounts, and earned wage access. However, you'll need to have at least two months of direct salary deposits from your employer in order to be approved for a salary advance. Additionally, the cash advance service limits are low when you are a new user, but they increase over time as you continue to use the app.
Brigit
Best Feature: Interest-free cash advance
Biggest Downside: Limited app functionality without the premium plan
This mobile app is very easy to use, and you can get an interest-free cash advance of up to $250 within seconds of applying. There is no credit check, and users don't have to pay interest or hidden fees. However, you'll have to upgrade to a Brigit Plus subscription and pay a $9.99 monthly membership fee to gain unlimited access to advanced financial services on the app.
Chime
Best Feature: No minimum balance required, overdraft protection
Biggest Downside: No branches for in-person service
If you live paycheck to paycheck, you're probably worried about minimum balances and overdraft fees. Chime's Spotme service offers users instant cash advances of up to $200 without incurring minimum balance fees.
When you sign up on the app, you'll open an online checking account. You'll also receive a secure digital credit card, which operates as a prepaid card. Be mindful that Chime is completely virtual, and in-person services are not offered.
Current
Best Feature: Instant paycheck access
Biggest Downside: Limited accessibility without a premium account
One of the most secure cash advance apps, Current grants early paycheck access through direct deposit to the user's checking accounts. The company operates as a fintech firm, and it provides other financial services, such as automatic savings systems and overdraft protection. It is available on the Google and Apple app stores. However, a premium account subscription is needed to access additional services.
Dave
Best Feature: Overdraft protection, build credit easily
Biggest Downside: Loan amounts limited to $200
Dave Banking features fee-free access to account funds, budgeting tools, and a simple online application process. If you struggle with bad credit, you're able to build your credit history with Dave Banking's LevelCredit partnership.
You'll receive direct deposits of your paychecks on this loan app, and it also has an overdraft protection feature, allowing you to move funds and avoid an overdraft fee. However, like many of these instant cash apps, loans are capped at $200.
Earnin
Best Feature: Hourly wage tracking
Biggest Downside: Limited withdrawal amounts for first-time users
On the Earnin app, you'll get quick access to funds from your paycheck without paying high transaction fees. When you register on the app, it records your work information and bank account details. Earnin is free to use and offers loan payment options up to $500 that can help with meeting monthly expenses as well as building your credit.
Empower
Best Feature: Robust cash management categories, no minimum credit score
Biggest Downside: High monthly fee, no mobile deposits
This cash app is an attractive option for cash boosts. A big benefit of this option is that it doesn't require a minimum credit score to obtain a cash loan. However, Empower considers your credit rating and reports your score to major credit bureaus and other financial institutions. You'll also get cash-back rewards on items you buy with an Empower credit card. It costs $8 monthly for a subscription, and mobile check deposits are not available.
MoneyLion
Best Feature: Instant cash options, no accrued interest on money borrowed
Biggest Downside: No dedicated financial planning or financial advisor options
With MoneyLion, you're able to apply for small cash advances. These small loans can help cover your monthly expenses until your next paycheck arrives. If you have a financial emergency and need cash fast, you can quickly access funds and pay any expedited transfer fees. You can also apply for credit builder loans to access more significant amounts of money.
PayActiv
Best Feature: Low fees for Earned Wages Access (EWA)
Biggest Downside: App interface can be difficult to use
On PayActiv, you're able to borrow money, pay your bills, and get discounts at certain grocery stores. Additionally, you can book Uber rides on the app, and there is no processing fee when you make direct deposits to your PayActiv debit card or online checking account. You also get faster access to your wages. However, some users have complained about the app interface.
Varo Bank
Best Feature: Offers long-term personal loans, no credit check, no fees
Biggest Downside: It is an invitation-only service
Varo Bank offers personal loans payable over 12 to 60 months, but it's an invitation-only service. You'll need to open a Varo Bank account on the app to qualify for a cash loan. Loan applications receive an approval within minutes, and you can receive an instant deposit in a couple of business days. This option is fee-free, offers overdraft protection, and doesn't require a minimum balance.
Which of the Best Instant Money Apps Should I Choose?
The instant cash app best for you depends on how quickly you need cash and how fast you're able to repay it. Varo Bank is an attractive option if you need large amounts of money over long periods of time with a quick processing turnover and expedited service. If you need a smaller sum to cover regular expenses for a short time, Current and Dave are excellent choices.
These cash apps can boost your bank account balance and ease your financial stress. Among many other uses, they can also help you better budget and manage your money, and transfer funds for accounting if you're a business owner.
Best Instant Money Apps FAQ
Can a pay advance improve or hurt my credit rating?
Many pay advance apps don't report to credit bureaus, so this shouldn't hurt or change your credit rating. However, if you default on due payments, your records will be sent to collections and may harm your credit score.


How long does it take to get a cash loan from an instant money app?
The time it takes to get a cash loan from an instant money app varies among apps, but it generally takes a few minutes to a few hours. In certain instances, it can take up to a few business days.


What is the difference between a personal loan and a cash advance?
A personal loan is a short-term loan that you repay over a few months to two or three years, whereas a cash advance is a loan with higher interest that you generally repay within a month or two. However, many instant money apps offer both, so you can decide which is best for you.


Are all cash apps free to use?
While several cash apps are free to use, some have flat charges for each transaction. Others charge monthly subscription fees. Most apps feature fee-free access to funds, as well as low-interest rates.