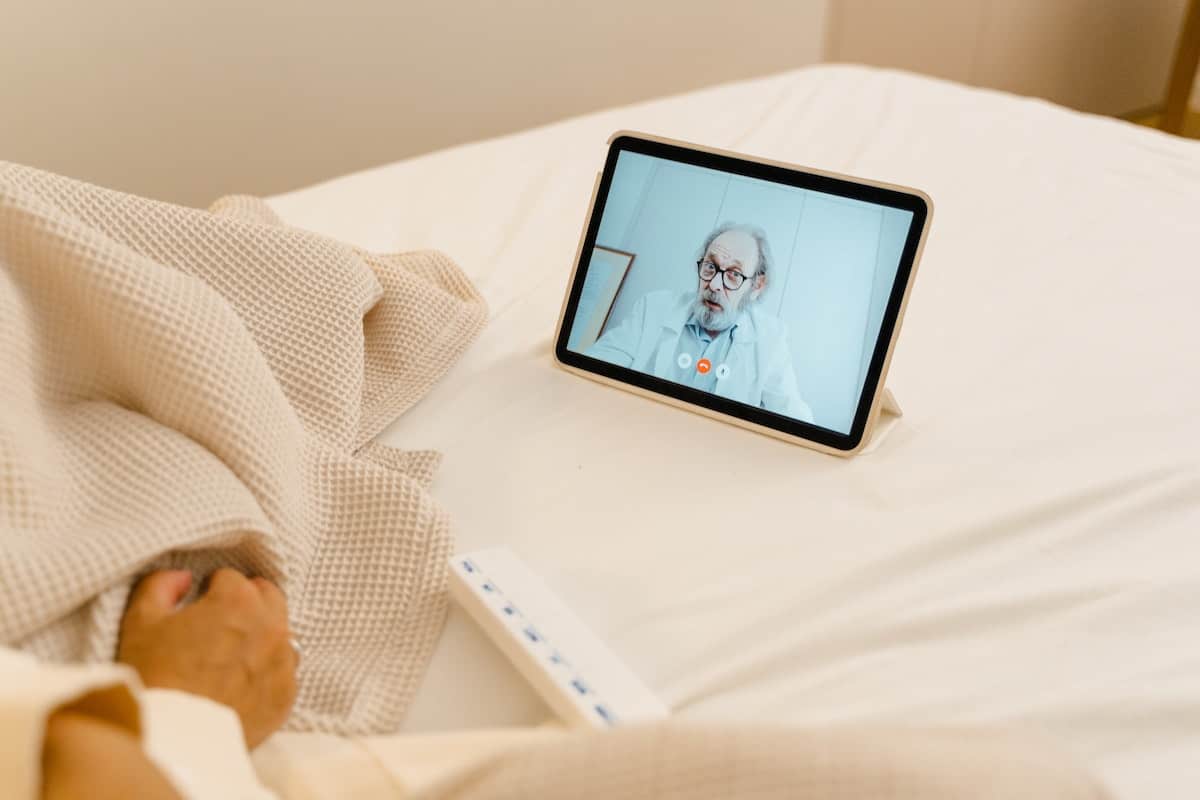 The Best Free Mental Health Apps
Recently, mental health has gone from being one of the most neglected aspects of health to receiving massive attention. Those with a career in mental health have also upgraded from providing traditional therapy to establishing digital health companies offering the best mental health apps that enable patients to seek help from mental health professionals.
Although there's nothing novel about these apps, few are aware of their existence, and even fewer of their usefulness. For this reason, this article explores the best mental health apps and considers how they can help. It also looks at the best free mental health apps to give users access to digital health at no cost.
What Is a Mental Health App?
A mental health app is an application that focuses on improving mental health using meditation exercises, breathing techniques, cognitive behavioral therapy, hypnosis, or other approaches. Although it doesn't diagnose conditions or replace actual treatment, it is akin to pocket therapy, providing techniques and activities that you can practice in your daily life. These apps are also considered learning apps, as they help teach the user new methods to deal with triggers, anxiety, and other obstacles.
Why Do People Need Mental Health Apps?
According to a systematic review published in the Journal of Psychiatric Research, people need mental health applications because they are capable of increasing the monitoring and management of mental health and treatments. They're also easy to use as they help people chart a path to recovery.
How the Best Mental Health Apps Can Help You Reduce Anxiety
The best mental health apps have tools and features that allow you to track your mood, understand your feelings, and generally help you feel better. They provide actionable insights into factors causing the anxious feelings you may be experiencing and give strategies to help you overcome these toxic feelings for better mental shape.
AI-Generated Music
Applications such as Brain.FM provides an excellent feature to help manage anxiety disorders. The treatment plan employs AI-generated music to optimize brain function, encouraging neurons to lock into patterns and achieve the state of mind you desire. The makers of this app guarantee that you can improve your quality of sleep and meditate or relax with this method.
Short Animations
The Panic Relief app features short cartoons with animations to help you through the sensations accompanying panic attacks and calm you during intense anxiety. These colorful animated short films aid in visualizing the feelings that anxiety patients cannot explain. Your favorite animations will help you cope once the anxiety symptoms build up.
Diaphragmatic Breathing Videos
Breathe2Relax provides reading materials and videos that teach diaphragmatic breathing. This technique increases oxygen capacity, which lowers blood pressure and heart rate and helps relieve stress. The method is similar to what trauma therapists, mood coaches, and anger management therapists use to deal with intense emotions and ensure emotional balance.
The 10 Best Mental Health Apps: Overview
| App | Availability | Notable Features | Cost |
| --- | --- | --- | --- |
| Bearable | iOS, Android | Synced reminders and journals, customizable elements | Free |
| BellyBio | iOS | Multiple interactive music themes, 3D Earth animation showing all BellyBio users on the planet | Free |
| eMoods | iOS, Android | Color-blind friendly screen settings, in-app graphs to visualize your symptoms | Free |
| Happify | iOS, Android | Mood-boosting games, free learning "tracks" | Freemium: $139.99 annually, $14.99 monthly, or $449.99 lifetime for full access |
| Headspace | iOS, Android | Session timer, email reminders. | $12.99 monthly |
| MoodKit | iOS, Android | Progress-tracking journals, reminders | One-time fee of $4.99 |
| NOCD | iOS, Android | Strong user community, exposure and response prevention exercises (ERP) | $15 monthly, accept health insurance plans |
| PTSD Coach | iOS, Android | Free companion app for family members, direct links to support and help | Free |
| Quit That! | iOS | Habit tracker, reminders | Free |
| Talkspace | iOS, Android | Video-based therapy, one-on-one support | $69 weekly |
The Best Mental Health Apps to Make Your Life Easier
It is common for people to stay hydrated, exercise, rest, and even go the extra mile to learn about nutrition just to care for their physical health. However, people are less aware of activities that can nurture their mental health. Below are some high-efficacy mental health mobile apps that focus on general mental health conditions and specific disorders.
Happify | $14.99 per month
Best Feature of Paid Version: Deadline settings
Biggest Downside of Paid Version: The deadlines could induce stress
This mental health application uses engaging games to boost your mood, conquer negative thoughts, cope with stress, and build self-confidence. Mental health practitioners developed the activities on this app using positive psychology techniques and cognitive behavior therapy interventions. The app also offers a free version that provides access to some games.
Headspace | $12.99 per month
Best Feature of Paid Version: Stand-alone meditations to tackle larger problems
Biggest Downside of Paid Version: Exercises are repetitive
This meditation app offers hundreds of meditations and mindfulness exercises ranging from three to 20 minutes to help people live more mindfully. These mediation sessions help with anxiety control, improve attention span, and remedy age-related memory loss. The app also offers longer courses to deal with specific personality disorders.
MoodKit | $4.99 one-time payment
Best Feature of Paid Version: Mood tracker to rate your daily mood
Biggest Downside of Paid Version: Relatively technical and complex
Experts highly recommend this smartphone app for people battling depression. It teaches them to apply effective strategies of professional psychology to their daily lives. It includes a journal feature that serves as a mood tracker to help you manage stress and deal with negative emotions.
NOCD | $15 per month
Best Feature of Paid Version: Links you to a licensed OCD therapist
Biggest Downside of Paid Version: Advice might be too general
This app combines mindfulness and exposure-response techniques from research and OCD specialists to assist with obsessive-compulsive disorder treatment. The app allows you to schedule a live video therapy session with professionals and receive assistance between sessions. NOCD has a strong user community.
Talkspace | $69 per week
Best Feature of Paid Version: One-on-one support and professional care
Biggest Downside of Paid Version: Pricey compared to some other options
This online therapy app is convenient and can be affordable compared to other live counseling options. It guarantees unlimited access to mental health treatment. It also links you with a mental health practitioner you can communicate with at any time through the Talkspace chat room. Healthline recommends Talkspace as the best app for therapy.
The Best Free Mental Health Apps
Mental health apps are preferable when users, especially patients whose budgets are tight, can access them at little to no cost. These applications serve as a personal mental health mobile toolkit for clients. Below are some of the best free mental health apps.
Bearable
Best Feature: Allows integration with Apple Health Kit
Biggest Downside: No equivalent integration for Android users
Bearable is a health tracker that helps you contextualize your mental health symptoms and your overall well-being. It can even allow you to share data safely with your mental health provider. Bearable gives you access to a journal that you can use as a mood diary and enables you to set medication reminders.
BellyBio
Best Feature: Multiple interactive music themes
Biggest Downside: Difficult for inexperienced users to use
This application is one of the best for breathing exercises. It serves as a biofeedback application that monitors your breathing when you place your device on your belly. The app features sounds and music that reduce stress levels, help you relax, and manage negative feelings.
eMoods
Best Feature: Color-blind-friendly screen settings
Biggest Downside: Expensive to access all features
eMoods is one of the best free mental health apps, offering a plethora of features to track symptoms of bipolar disorder. It helps patients track their symptoms and medications and supports mental health professionals in understanding what is and isn't working in their client's treatment plans. The app guarantees the privacy of all clients and stores data locally.
PTSD Coach
Best Feature: Provides a direct link to support
Biggest Downside: Focuses on combat-related trauma, which may not be relevant for everyone
This app teaches you how to manage symptoms after a trauma. The PTSD coach provides you with trusted resources and tools that you can use to handle post-traumatic stress disorders and also screen and track your symptoms. Users can personalize the app by switching the language from English to Spanish and turning the daily quotes feature on or off.
Quit That!
Best Feature: Tools to track progress on numerous habits
Biggest Downside: Some interface issues
This application monitors your progress in quitting negative habits. This habit tracker is helpful when you need to stop practices ranging from substance abuse to negative self-talk. It helps you track how long since you've quit an unwanted act, including how much money you've saved by not funding that habit.
Which of the Best Mental Health Apps Should I Choose?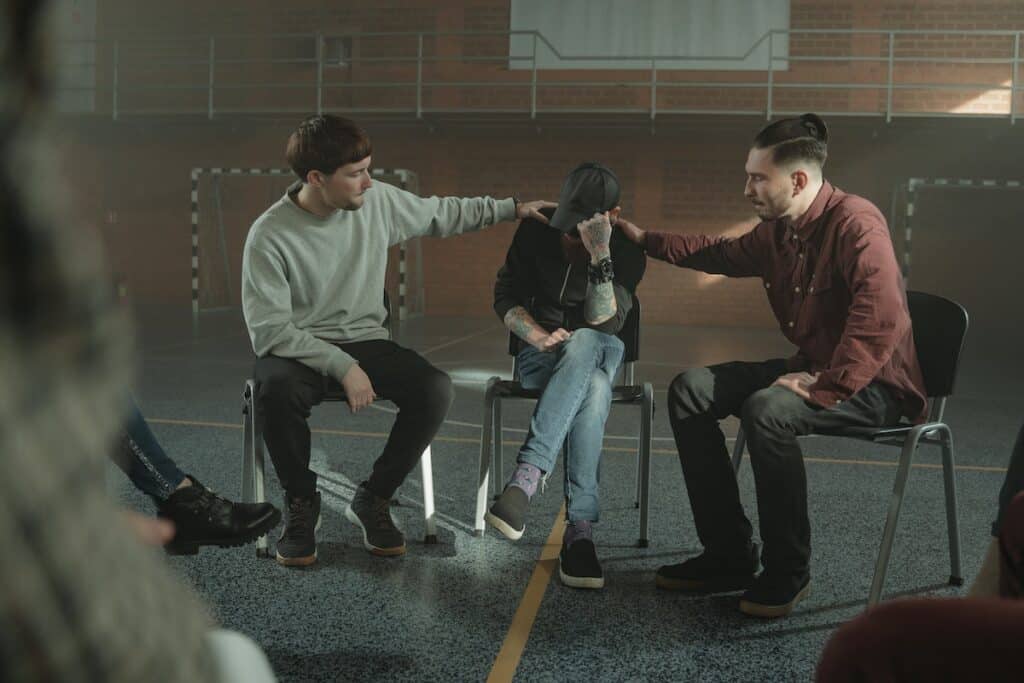 Many of the best mental health apps focus on mental health issues in general. However, if you have a particular mental health disorder, you should consider apps specifically geared toward that disorder. These apps often possess features that are streamlined to a particular mental health issue and help you achieve results faster.
Best Mental Health Apps FAQ
How popular are mental health apps?
Mental health apps are very popular. According to the American Psychological Association, approximately 10,000 to 20,000 mental health applications are available today. Although the total number of active users is unclear, the wide availability of these apps suggests that they are commonly used.


Do mental health patients use mental health apps?
Yes, many mental health patients use mental health apps. However, a comparative study showed that while these apps are available on mobile devices and many mental health patients have access to these devices, very few download these apps and even fewer use them. Patients expressed fears over their data privacy on the apps as a significant concern.


How do mental health apps make money?
Mental health apps make money by charging for a premium version in many cases. The premium option typically gives users access to additional mental health activities and app functions.


Do mental health apps replace therapy?
No, mental health apps should not replace therapy. Although mental health apps have shown the potential to transform the mental health care system, mental health experts insist that they are not intended to replace therapy. In most cases, mental health apps can be useful in conjunction with in-office visits.