The Best Free Time Management Apps
The significance of having effective time management skills can't be understated. Whether you are a student calculating the amount of time spent in graduate studies or a businessman scheduling unlimited projects, the best time management apps are useful for everyone.
Statista reports show a significant increase in mobile app downloads between 2016 and 2021, worldwide. This proves that there are unlimited users inclined towards mobile apps, including the best free time management apps for their routine activities.
What Is a Time Management App?
A time management application is a time tracker program that provides users with unique features to help them make the most of their time. These apps usually include calendars, time trackers, to-do lists, reminders, and memos. These productivity apps help you track the time that you spend on different activities and allow you to manage your routine efficiently.
Why Do People Use Time Management Apps?
People use time management apps to manage their personal and professional life activities better. These apps can help them maintain focus on a wide range of tasks throughout the day by setting designated windows of time to complete them.
These mobile and desktop apps allow everyone to keep a record of their routine activities, manage workloads, and remind them of any future events so that they can plan ahead. Some apps even provide additional time management features and detailed reports to improve productivity on a daily basis.
How the Best Time Management Apps Can Help You Manage Your Time
Time tracking and focus booster apps help you organize your schedule to effectively manage your time. To achieve this objective, an application for time management provides you with extra features that gradually help you improve your time management skills and productivity. Here are some of the ways that a time management application can help you manage your life.
Task Prioritization
The key to improved productivity is to classify and prioritize your tasks efficiently. Task management is a skill that most people struggle with, so this is what these apps mainly offer. They allow you to prioritize your routine activities and productivity goals on the basis of their urgency and significance. This helps you spend the right amount of time on the right activities at the right time.
Better Project Planning
A time management solution can do wonders for business owners, entrepreneurs, freelancers, and even students. A planning app enables you to create a simple to-do list to keep a track of all project-related information. You can also collaborate with remote teams to assign tasks, and the app will automatically track a team's performance with a usable time tracker and visual reports. The ensuing smooth workflow helps you get better results.
Cost Estimation
For freelancers and entrepreneurs, managing the cost estimation of projects is a time-consuming process if done manually. However, a popular time tracker app can make cost estimation easy by estimating the time required for a single user to complete a task. Thus, this productivity tool can act as a focus booster and help you do your job effectively.
The 10 Best Time Management Apps: Overview
| App | Availability | Notable Features | Cost |
| --- | --- | --- | --- |
| Be Focused Timer | iOS | Task breakup, progress tracking | Free |
| Loop Habit Tracker | Android | Goal setting, reminders, performance tracking | Free |
| My Hours | iOS, Android | Track time, customize billing rates, invoicing | $0 – $6/month |
| Remember The Milk | iOS, Android | Setting reminders, task integration, unlimited sharing | $0 – $40/year |
| RescueTime | iOS, Android | Automatic time tracking, efficient report tools, distraction blocker | $6.50/month |
| Time Tree | iOS, Android | File sharing, multiple device functionality, reminders | Free |
| Timely | iOS, Android | Automatic timesheet filling, easy time tracking, custom filters | $6 – $20/month |
| Todoist | iOS, Android | Create tasks, add reminder, comments | $0 – $3/month |
| Toggl Track | iOS, Android | Time tracking audits, billable rates, project forecasts | $0 – $20/month |
| Trello | iOS, Android | Customization, project consolidation, easy team communication | $0 – $13/month |
The Best Time Management Apps to Make Your Life Easier
If you are looking for the best time management apps with fair pricing and better features, you can find some viable options here. There are plenty of apps available on the Google Play Store and the Apple App Store that can help make your life easier.
My Hours | $0 – $6/month
Best Feature of Paid Version: Invoicing feature
Biggest Downside of Paid Version: No hourly budget setting
My Hours is the ideal app for small businesses, larger teams, and freelancers. It allows you to add unlimited members to work together on various projects. You can customize rates and hours across projects, on the basis of specific details. It offers insightful reporting features that keep you updated at a glance. The invoicing feature makes the app perfect for managing your time and budget together.
Remember The Milk | $0 – $40/year
Best Feature of Paid Version: Synchronizing all activities in a list
Biggest Downside of Paid Version: Costly subscription
If you are struggling to manage multiple tasks on different devices within minimum time, Remember The Milk might be the right solution for you. It is one of the best time management tools that allows you to keep all your activities on a single platform. A great feature is that your task list gets updated automatically with the progress of every single task.
RescueTime | $6.50/month
Best Feature of Paid Version: Distraction blocking
Biggest Downside of Paid Version: Complicated interface
As the name indicates, RescueTime rescues you by highlighting the activities that consume your time. A free two-week trial is offered during which time you can get weekly reports for insights into your activities. A RescueTime Premium plan and RescueTime Lite plan are available.
Timely | $6 – $20/month
Best Feature of Paid Version: Artificial intelligence (AI) support
Biggest Downside of Paid Version: No automatic progress saving
Timely is an AI-supported timesheet app that makes time management easy for users. It fills out the timesheets automatically and creates tabs for all your projects to organize them neatly. The graphical representation and visuals make performance tracking convenient for you. You can also customize the dashboard according to your needs.
Todoist | $0 – $3/month
Best Feature of Paid Version: Added filters and comments
Biggest Downside of Paid Version: Difficulty with customization
Todoist ranks highly among some of the most comprehensive and effective time management apps. It is available on various devices with free and premium plans. You can list all your activities and prioritize them accordingly on this app. Todoist features are continually updated, making it perfect for personal and professional use.
Toggl Track | $0 – $20/month
Best Feature of Paid Version: Customizable solutions
Biggest Downside of Paid Version: Sync issues in case of multiple users
Toggl Track is a multipurpose time-tracking app that enables users to keep track of their activities and time. The app offers different pricing plans, each with a one-month free trial. It also provides suggestions on how to make the most of your day. The visual representation of data and time blocks helps you track your progress easily.
Trello | $0 – $17.5/month
Best Feature of Paid Version: Customizable
Biggest Downside of Paid Version: High monthly billing
Trello is a popular time and task management app known for its simple design and flexible features. It can be of great value, especially for team managers. It is most suitable for Agile project management across small and large scales. It allows you to sort all your tasks and maintain a reliable team workflow easily on one platform.
The Best Free Time Management Apps
Do you want to track time and save some money at the same time? We have a list of the best free time management apps that are exclusively free and help you achieve your time management goals effectively. You can use all the extra features of the app without paying a single cent.
Be Focused Timer
Best Feature: Break tasks into short milestones
Biggest Downside: Not available on Android devices
Be Focused timer is a great app for students to track time during study and work. It helps you split long tasks into small, achievable, and manageable sub-tasks. This makes it easier for you to achieve them without overexerting yourself. This focus booster app is exclusively free for all features but is available only on iOS.
Loop Habit Tracker
Best Feature: Timely reminders
Biggest Downside: Only available on Android and F-droid mobile devices
If you are focusing on improving your routine and adopting some healthy daily habits, Loop Habit Tracker can help. It allows you to pick a habit and reinforce it through an automatic productivity tracker. The app continually reminds you of your defined goals until you successfully achieve them. It then provides you with a graphical representation and time report of your progress to analyze it.
Time Tree
Best Feature: Calendar synchronization
Biggest Downside: Slow data update
Time Tree is a shared calendar app. It is an amazing task management software to schedule and organize your life. It allows you to create a calendar of all your scheduled activities and share it with your friends or family members, similar to a Google Calendar. The Time Tree app is also offered as a desktop app, making it a flexible app for teams, friends, and families.
Which of the Best Time Management Apps Should I Choose?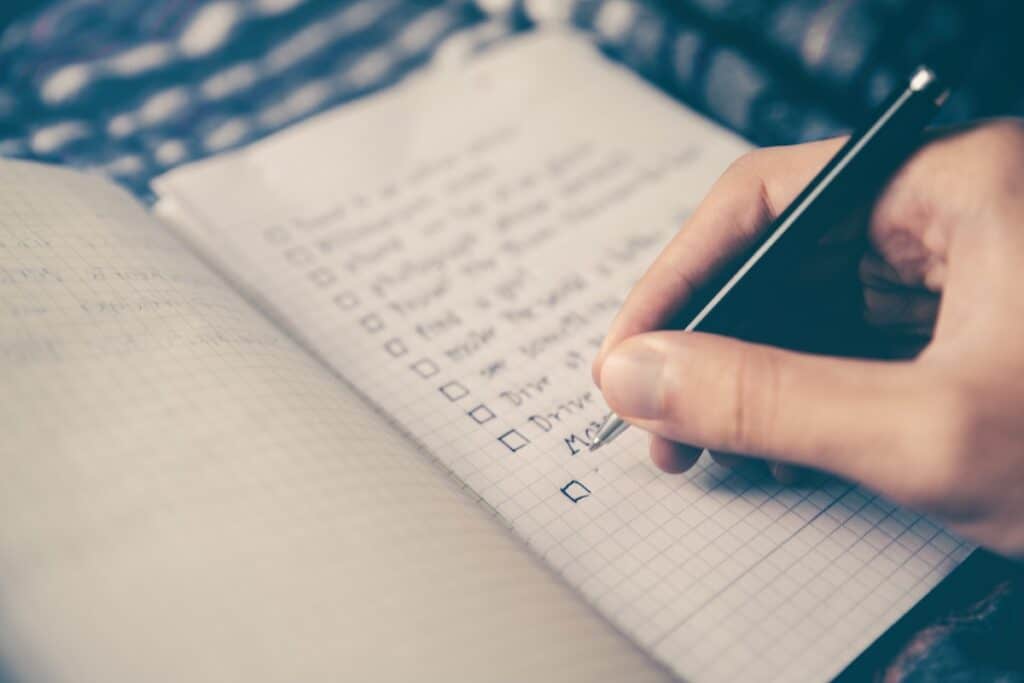 Choosing the best time management app depends on your specific needs. If you are looking for time management software for professional needs such as managing a remote team, it is better to go for paid apps that offer additional features and customization options like Trello or Remember The Milk.
However, if you plan to complete individual tasks and want to improve upon your personal time management for free, you can try free time management software like Time Tree or Be Focused Timer. Keep in mind that even the best time management app cannot help you achieve your goals if you are not putting in your own effort and hard work.
Best Time Management Apps FAQ
Are time management apps worth it?
Yes, time management apps are worth it. They can help you improve and organize your routine through reliable time tracking features. However, these apps are tools to track your tasks and provide suggestions, and you will need to be self-disciplined and follow through with the app's recommendations to achieve your goals.


What are some of the best time management apps for students?
The best time management apps for students include Todoist, Remember The Milk, and RescueTime. All of these apps help with creating to-do lists for task prioritization to maintain the time students spend on tasks. Plus, they also notify students with reminders about task completion via email.


How do I evaluate the best time management app?
To evaluate the best time tracking software for yourself, you should check the app's performance and reviews. Always check whether the features offered by the app align with your objectives or not. You should also compare the app's price plans with the features it offers.


Does Google offer a time management tool?
Yes, Google offers a time management tool called Google Calendar. It can schedule your daily tasks, organize your schedules, and create appointments. It is one of the best tools to simplify your complicated daily routine if you are engaged in multiple tasks. It also offers capabilities to synchronize your tasks with Google Drive, Google Docs, and other apps.