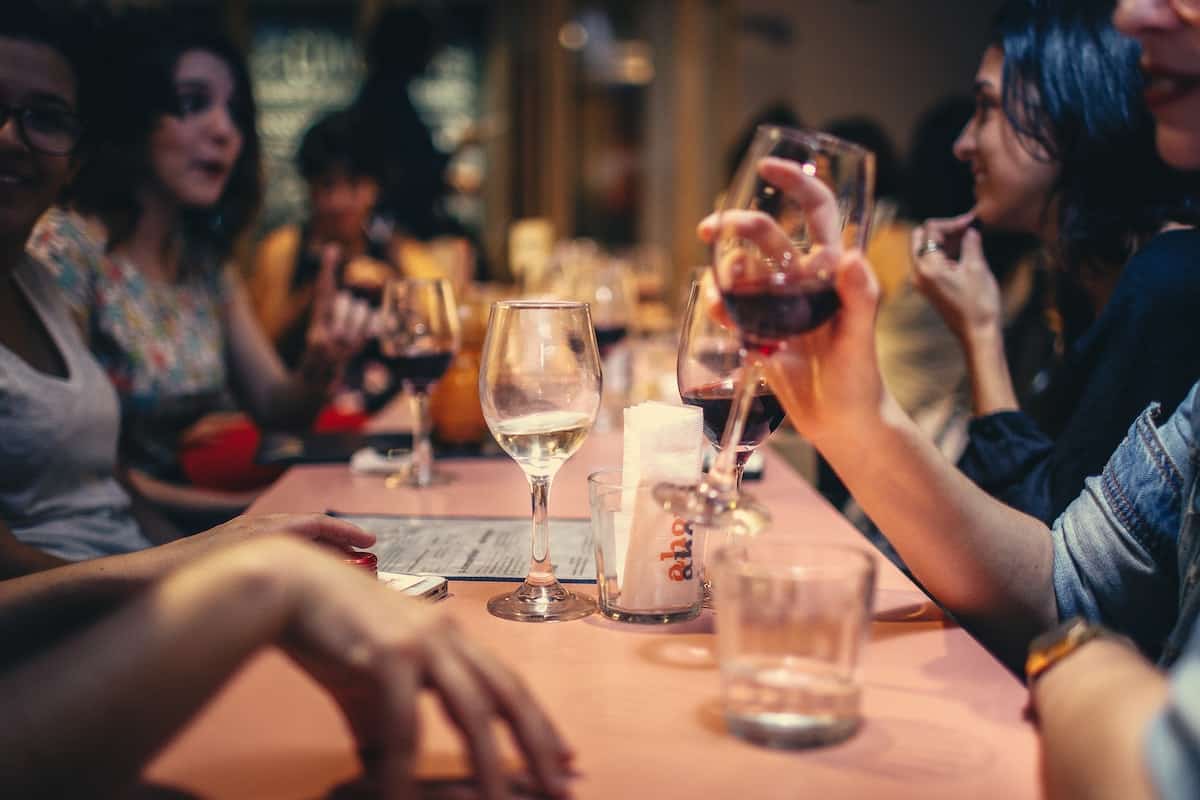 Financial Planning Tips in Your 30s: Books, Budgets, and More Resources
If you are in your 30s, you might be planning to get married, buying or building your first home, starting a family, or advancing your career. With the necessary financial planning in place, you can meet your short-term and long-term goals. Through financial planning in your 30s, you can live a fulfilled life, free from debt.
Whether you're managing a business as an entrepreneur or you're a university student, you can learn from financial planning resources in your 30s. You can boost your finances through investing, creating retirement savings, making a financial portfolio, and budgeting. Read on to learn key tips on how to manage your money using financial software, courses, and classes to reach your goals and secure your future.
Top 6 Financial Planning Tips in Your 30s
To be financially free in your 30s, you need to have structures and systems to sustain and grow your finances. Your financial future is still at risk of debt, even if you earn millions of dollars. To avoid debt, you must learn the right financial management techniques necessary to manage your money and create sustainable wealth. The tips below are a good way to begin.
1. Set Your Financial Goals
As an adult, you need to have set financial goals. They are a basis for how you want your financial life to be. Do you want to get married in your 30s? Do you want to purchase a house? Do you want to move? Do you want to start a family? Write out the things you wish to achieve in your 30s. These goals will help you think of money differently. You already know the end from the beginning, and this makes budgeting easier.
2. Create an Emergency Fund or Backup Fund
Your 30s are a time to strongly consider your retirement. In the case of an emergency, you will be relaxed because you have some money reserved and solely dedicated to that purpose. This emergency fund will strengthen your personal finances. Some financial advisors suggest that an emergency fund should cover six months of your expenses.
3. Recreate Your Budget
If you have an existing budget that you used in your 20s, then you need to create another budget for your 30s. If you have never created a budget before, then you need to create one. This is because, as you grow older, your responsibilities grow, too, with investments, retirement, and savings as a bigger priority. Your budget gives you an overview of how you spend your money and also helps you make decisions on how to spend your money.
4. Get Insured
One of the best ways to sustain your assets in your 30s is through insurance. This keeps your money untouched even if your property gets damaged. Insure your health, life, and assets. Buying health insurance will improve your quality of life and will also reduce the stress of any surprise medical costs you may run into.
Insurance also prevents you from incurring credit or spending money on emergency repairs, such as your car, for example. Even after your retirement, you will still realize the benefits of health insurance, life insurance, and car insurance.
5. Save and Invest
While you must make provisions for clearing your debts, like student loans, car loans, and mortgages, you should also invest a substantial amount into savings. You can save to invest, and your investments should be long-term. You could invest in exchange-traded funds (ETFs) or mutual funds. This investment will cause a ripple effect when you are much older. Retirement savings will help augment family expenses and reduce credit.
6. Get Financial Advice from a Financial Advisor
While you are making money and trying to be smart with your money, you also need to be careful that you're making the right financial decisions for your long-term goals. It's much safer and better to ask for investment advice from a financial expert. One important thing about finances is that no one has the perfect plan. However, a financial advisor or financial planner can help you tailor your needs to let you live a life of financial freedom.
5 Financial Mistakes to Avoid in Your 30s
A small financial mistake can create a large dent in your finances. These mistakes may be due to ignorance or a lack of discipline regarding the content of your financial plan. However, to help you avoid making critical errors, we have put together the major financial mistakes you should avoid in your 30s.
1. Building Up Debt
Having access to loans and credit cards can be both an advantage and a disadvantage. As much as these afford you the ability to get access to money anytime, they can be quite addictive if you are not careful. Before getting more loans, it is necessary to clear up the previous ones, so you don't get overwhelmed and end up with a bad credit score. A good credit score is crucial for securing a mortgage and other assets.
2. Not Being Insured
Insurance requires you to make more monthly payments, so you may be tempted to ignore it. However, not ensuring your assets and your health can have huge consequences. To avoid any regrets and large medical or car repair bills, you should seek an affordable insurance plan and invest in it. Insurance is as important as your savings goal, and it will help you achieve your retirement goal.
3. Purchasing Items Beyond Your Means
This is an easy financial mistake to avoid; it just requires some self-discipline. There's no limit to what a person wants, so if you keep indulging yourself, your kids, or your family members, you will soon be in a terrible financial situation. You will deplete your savings and retirement fund and build up credit card debt. Learn to say, "No, I can't afford that".
4. Not Investing Properly
Your 30s are a time for aggressive investment. Investing is one of the common ways to create wealth, as investment returns are largely dependent on time. Therefore, the earlier you invest, the better your rewards. Get stocks, buy ETFs, invest in real estate, and let your money work for you over time. Use financial resources to learn how to invest properly.
5. Not Planning for Your Retirement
Being in your 30s and not saving for retirement is a huge mistake. According to a survey from Morning Consult, 25 percent of adults think saving for retirement is too confusing. Tools like retirement calculators can simplify the process. Keep your retirement plan in view and dedicate a particular amount of money to it periodically. Your 30s are the perfect time to have policies to keep your spending behavior in check.
How to Make a Budget in Your 30s
You need to create your budget to suit your personal preferences and tastes. This sample budget has $4,272 as the average monthly income for a 30-year-old. This number is based on $56,310, the national average salary for all occupations in the US. It is created based on their estimated monthly expenses. However, you can tailor this template to your own finances.
Sample Budget for Your 30s
| Expense or Income | Amount |
| --- | --- |
| Total Income | +$4,272 |
| Rent | – $300 |
| Utilities and Bills | – $400 |
| Debt payments | – $600 |
| Food | – $900 |
| Entertainment | – $150 |
| Investment | – $500 |
| Emergency Fund | – $200 |
| Transportation | – $700 |
| Total Remaining | $522 |
Financial Planning Resources for Your 30s
To live a financially free life, you need to be knowledgeable about the extent of your financial security. Even if your income increases over time, you need to learn how to make financial decisions with confidence and manage your poor financial habits. There are financial planning resources that can help you in your 30s. Below are the top books, software, and financial planning classes for your 30s.
Financial Classes for Your 30s
Finances for Everyone by edX: This bestselling class is a comprehensive course that improves your financial literacy. It gives a thorough study of the time value of money and uses several applications of finance to analyze the personal decisions you make. It will help you fix behaviors that are damaging your financial life and let you improve your money management skills.
Behavioral Finance by Duke University. This course helps you understand how your behavior affects your financial decisions, examines the typical financial mistakes adults make and advises you on how to avoid them. It also contains a series of online videos you can watch.
Personal Finance by Suze Orman. Renowned financial expert, Suze Orman, teaches seven lessons in this course, with topics such as paying off debts, types of life insurance, smart vehicles you should invest in as you plan for retirement, and other fundamental principles of managing your finances.
Complete Personal Finance Course by Haroun Education. Venture capitalist and author, Chris Haroun, teaches several relevant lectures on finance, including topics like understanding your credit score, how to take advantage of tax incentives, and how you can create the perfect budget. This course is also available on Udemy.
Future Rich by Planancial. This online class is created by Planancial and teaches personal finance. It offers a fun learning experience along with videos and a workbook. You can learn strategies that will help you cultivate good monetary habits and improve your finances by avoiding needless costs, risks, and credit card debt.
Financial Planning Books for Your 30s
The Automatic Millionaire by David Bach. Written by David Bach, a financial writer, this book teaches you how your finances can be automated. It posits that you can set up your finances to manage yourself and grow wealth, letting you easily save and pay off your debts. Basically, this book helps you build systems to build wealth.
Home Buying Kit for Dummies by Eric Tyson and Ray Brown. This book will give you a simplified process on how to buy a house, put your offer in, get your mortgage loan approved, and determine if your preferred house is a good investment.
Your Money Life: Your 30s by Peter Dunn. This book, written by Peter Dunn, will give you practical tips and strategies on how to address the financial concerns and goals of individuals in their 30s. It sheds light on how to increase your cash flow through advisory services, retirement planning, brokerage services, student loan debt solutions, and other methods.
The Opposite of Spoiled by Ron Lieber. If you already have a family or you are looking to raise one, then you need to read this book. It teaches you how to raise children to understand both the value of money and how to earn money. The book will also teach you what allowance is suitable to give your child.
You Are a Badass at Making Money by Jen Sincero. This book by Jen Sincero approaches money matters from a lighthearted viewpoint and examines the mindset required to earn and save money. The book covers topics like financial goal setting, budgeting, tax deduction, financial risk, borrowing, and credit.
Financial Planning Software for Your 30s
Personal Capital. This is a popular financial planning software for personal finance. It helps you link all your financial accounts, track your net worth, helps you budget, and has tools for forecasting your finances.
Quicken. Depending on the package you sign up for, this software helps you assemble your accounts, helps you track them, and creates a budget based on your income. It helps you track your loans and investments and helps you pay bills, as well.
Wealth Trace. This software allows you to budget your money and also set specific money goals. It helps you calculate your tax liabilities and teaches you how to minimize them. It's a great tool for both financial advisors and individuals.
Intuit Mint. Intuit Mint helps you monitor your credit score, set up your monthly budget, automatically set up and pay bills, and track your bank and credit accounts in one single sheet.
eMoney Advisor. This app comes with tons of financial planning tools, such as advanced financial planning analytics and marketing services that can be helpful to your company if you have one. It comes in both a paid and a free version.
Meet Your 30s Financial Goals in 2022
With many responsibilities and events to manage in your 30s, you might be scared that you won't be able to get to your desired financial state. Financial planning is a great tool for self-discipline and creating good financial habits. Remember that it's okay to start a side career to support your day-to-day needs and have enough for investments, so you can live a financially free life.
You should also consider working remotely to help cut expenses like transportation costs. Budget and set aside an emergency fund to assist friends and family and avoid impulse spending. Remember, your financial goals are valid!
Financial Planning for Your 30s FAQ
Can I start saving up for my children's college fund?
Yes, but, while saving up for your children's college fund in your 30s is a good idea, you have to check your priority list and ask the necessary questions. Do I need this now? Do I have substantial investments already? How many years until my children start their college education? Do I have other debts to pay? You can make a college savings plan with these questions in mind.


Can my emergency fund be diverted to helping my family?
Yes, one thing about your emergency fund is that you give it a title yourself, meaning that it doesn't necessarily have to be for accidents or sickness alone. If you want to create an emergency fund solely to help friends and family, then you can, if you have the resources.


How do retirement plans work?
Retirement plans can work in different ways. You can sign up for a 401(k) that allows you to save a part of your income directly with your employer. Otherwise, you can sign up directly with the Internal Revenue Service (IRS) and your retirement money is automatically removed from your income.


How safe are financial software programs?
Most financial software programs are secure and free from hackers and viruses. However, it depends on the software, where you download it from, and how you safeguard your passwords.