Best Jobs That Pay $12 an Hour
Having a job is one thing. Having one that pays well is another. Finding a job that allows you to cover all your expenses and leaves you with enough to save for a rainy day is ideal. However, it's not always easy, especially during an economic crisis. Most jobs only pay the bare minimum, which can be highly discouraging.
However, if you know where to look and have the skills to match your well-made portfolio, it's easy to land jobs that pay more than the minimum. And recently, with the rise of freelancing and remote jobs, one can work multiple jobs that paid a hefty hourly rate. In this post, you'll find out more about jobs that pay $12 an hour. If you're ready, read on.
What Is a Good Hourly Wage?
A good hourly wage is one that allows you to cover all your basic expenses, including housing, food, transportation, and healthcare. According to Statista, the federal minimum wage in the US is $7.25 per hour, which for many is not enough to cover life's expenses.

However, it is possible to find great job opportunities that provide a salary of at least $12 per hour, which is well above the US minimum wage and will leave you better equipped to support yourself while obtaining valuable work experience. Keep in mind that the salary you make will depend on a variety of factors, including your location, skillset, and the company you work for.
Why Earning $12 Per Hour Is Important
Earning $12 is important because it will allow you to maintain a healthy standard of living and pay for your and your family's expenses. Although this might not be enough if you're the sole breadwinner of a big family, it will put you in a better position than simply earning the federal minimum wage.
Earning an hourly rate means the more hours you put in, the higher your pay. Overtime hours can add up to a hefty paycheck at the end of the month. An hourly wage also entitles you to holiday and overtime pay should you exceed your regular hours. And you may have lesser benefits than the fixed-rate employees, but the rule on non-diminution of benefits protects the benefits discretionarily given by your employer.
What Types of Jobs Pay $12 Per Hour
If you're looking for a job that pays you at least $12 per hour, you'll be happy to know that your options are varied. From jobs in brick-and-mortar stores to physical offices to fully remote jobs, your choices are endless.
You can work in sales, marketing, administration, operations, SEO, customer care, and more. You could also be part of the domestic service workers or delivery employees. Below are some of the popular options in this range.
Online or remote jobs
Food and beverage
Sales
Business, management, and administration
Installation, repair, and maintenance
What Do You Need to Land a Job That Pays $12 an Hour?
If you want to land a job that pays $12, you'll need to allocate time to do proper research and find opportunities that suit your skills and career goals. Once you find a suitable opportunity, you'll need to make sure to submit a strong application, including a personalized resume and cover letter. It also helps to work on your soft skills, including communication, organization, and teamwork.
Although some clients are willing to train their new hires, it's better that you already have something to bring to the table. If you don't have prior experience, don't lose hope. To compensate for what you lack in experience, study the job and train yourself. There are many online resources that can help you work on basic skills to improve your chances of getting hired.
What Companies Pay $12 an Hour?
You may have the skills and experience to land a moderately high-paying hourly job, but you'll also need to find the right opportunities. Below are some of the best companies that offer jobs that pay $12 an hour to help you on your job search.
Walmart: Effective last September 25, Walmart raised their average hourly salary to $12 per hour from last year's $11 per hour. Workers can start at this wage and work their way up.
CVS Health: CVS is a retail pharmacy chain that has recently raised its minimum wage from $11 to $13, promising to raise it to $15 by 2022.
Hertz: According to Payscale, the average minimum wage earned by employees of this car rental company is $12.63 an hour.
TJ Maxx: This is a department store chain with over 1,000 stores throughout the US. According to Payscale, they offer an average base salary of $12.
Lionbridge: Lionbridge is a haven for people looking for microtasks that pay at least $12 per hour. And the even better news is that the company is always hiring social media internet assessors. If you land the job, your role is to assess online search results to see if they adhere to content and quality standards. You will be asked to work 10 to 20 hours per week.
Appen: Like Google and Lionbridge, Appen has numerous web search evaluation tasks. They offer microtasks that you can start and finish right away, as well as long-term projects that pay $12 per hour or higher. All you have to do is to sign-up and qualify for these projects.
Costco: Costco has various job openings for those who want to earn an hourly fee of $12 or more. The Costco page on Indeed shows that they pay a pharmacist $69.53 per hour, $15.84 per hour for a front end associate, $18 per hour for a certified pharmacy technician, and $15.11 per hour for a cashier.
Chipotle Mexican Grill: Just in June this year, Chipotle announced that they'd be increasing the hourly wages of their employees to $15 per hour. They also plan to hire 200,000 more people to fill the 200 restaurants they plan to open this year.
Target: Target is one of the top companies hiring for part-time jobs. In 2018, Target employees were paid $12 per hour. Last year, the management bumped their employees' salaries to $15 per hour.
Teach Away: If you're passionate about teaching, you can apply at teachaway.com and start earning $15 to $22 per hour.
Jobs That Pay $12 an Hour with No Experience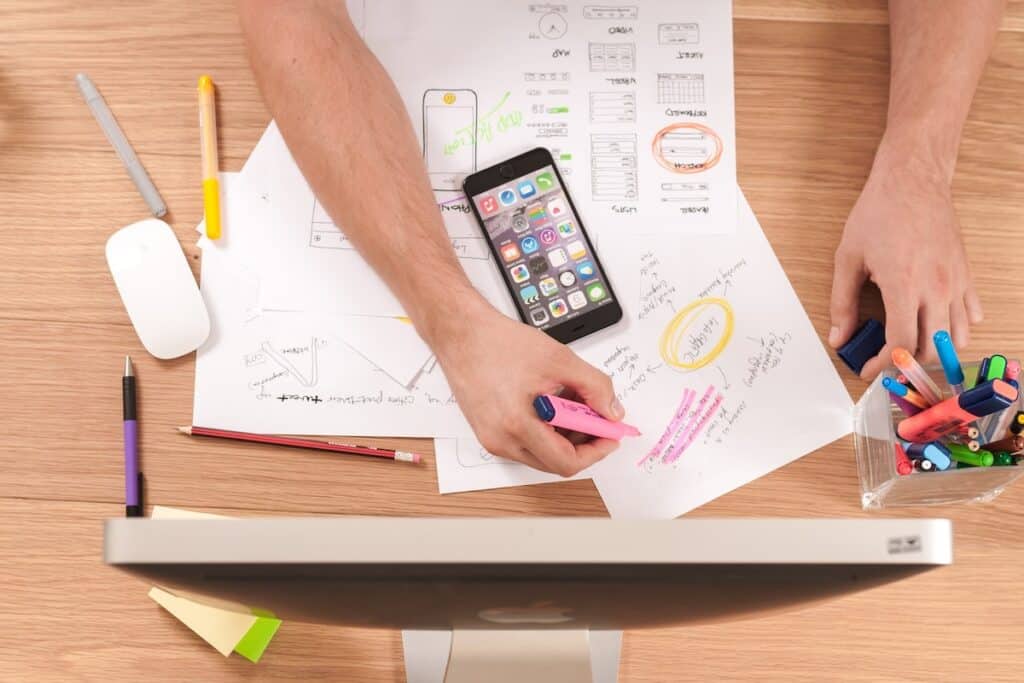 Web Search Evaluator
Average hourly salary: $15 to $20
Average yearly salary: $27,935
Job growth: 13%
Companies like Appen Buttler Hill, Lionbridge, and Google offer training for people who want to take on the web search evaluator role. In this role, you will be in charge of evaluating the quality of the results displayed by search engines.
Content Writer
Average hourly salary: $22 to $24
Average yearly salary: $48,715
Job growth: 9%
Content writers are required across a variety of industries. Usually, you do not require any specific educational background for this type of role, and portfolio pieces will be enough to get hired.
Keep in mind that salaries in this type of role can vary greatly according to your location and area of expertise, but it is absolutely possible to find opportunities in this role that pay $12 per hour and above.
Amazon Flex Rider
Average hourly salary: $18 to $25
Average yearly salary: $39,002
Job growth: 12%
All you need to qualify for this job is a smartphone, a valid US driver's license, and a delivery vehicle. After signing up through the Amazon Flex platform using your Amazon login, you can choose which block you want to take deliveries from. Each block is equivalent to three to four hours of paid work hours.
Customer Service Associate
Average hourly salary: $14.76
Average yearly salary: $32,814
Job growth: -1%
You can become a customer service associate even if you have no prior experience. In this role, you will be required to talk to customers and deal with their concerns and queries. You will also be required to address their problems and help provide solutions.
Front End Associate
Average hourly salary: $12.93
Average yearly salary: $24,707
Job growth: -4%
Front end associates are considered ambassadors of merchandise or goods. Working as a front end associate means you'll handle complaints related to your represented goods, as well as oversee all the proceedings and buying processes.
Jobs That Pay $12 an Hour Online
Virtual Assistant
Average hourly salary: $16.14
Average yearly salary: $67,115
Job growth: -7%
The work of a virtual assistant varies depending on the client. In general, a virtual assistant provides support to their client with administrative tasks, including scheduling meetings, responding to emails, answering phone calls, and filing and organizing documents.
Online Tutor
Average hourly salary: $19.65
Average yearly salary: $43,914
Job growth: 4%
As the term suggests, an online tutor provides support to students in a particular field, and they do so remotely. The subject being taught will vary according to the students' needs and your skillset. For this job, you'll need to have a laptop, a strong Internet connection, and excellent communication skills.
Answering Service Worker
Average hourly salary: $21
Average yearly salary: $44,172
Job growth: -1%
The job of an answering service worker is to answer the calls of a third party's customers. They can relay messages on behalf of the company, or redirect calls as needed. This job requires great communication and customer service skills.
Document Translator
Average hourly salary: $20.21
Average yearly salary: $60,118
Job growth: 24%
You'll need to be bilingual or multilingual to be able to do this job. Your task is to translate a document from one language to another. This task could be done and completed online. You can check out websites like Fiverr, Upwork, and Translatorbase for these types of jobs.
Social Media Evaluator
Average hourly salary: $18
Average yearly salary: $37,098
Job growth: 10%
The job of a social media evaluator is to assess whether or not the social media posts and ads of their clients are reaching the target audience. You can apply for this kind of job on Appen, Lionbridge, Google, and other sites that offer microtasks.
Jobs That Pay $12 an Hour Part-Time
Medical Transcriptionist
Average hourly salary: $16.96
Average yearly salary: $35,270
Job growth: -7%
Also called healthcare documentation specialists, medical transcriptionists listen to the recordings of doctors and other healthcare workers. After transcribing the said people's voice recordings, they make a report as their final output.
Warehouse Worker
Average hourly salary: $15.42
Average yearly salary: $30,876
Job growth: 5%
As a warehouse worker, you will be tasked to unpack, relocate, and keep stock of products in a warehouse. You might also be assigned to fulfill orders, pack them, and prepare them for handing over to your courier. You might also be asked to work on machines and do some data entry tasks to monitor the warehouse inventory.
Phlebotomist
Average hourly salary: $18.18
Average yearly salary: $38,160
Job growth: 22%
You'll need a valid phlebotomy certification to be able to work as a phlebotomist. Your task includes drawing blood from patients who are undergoing medical tests. You will also need to label vials with the correct patient information and will be tasked with delivering the best possible customer experience.
Bookkeeper
Average hourly salary: $19.11
Average yearly salary: $58,536
Job growth: -3%
Bookkeepers can work for a company or be freelancers. Either way, their role involves making sure that their clients' financial records are accurate and kept in order. Their responsibilities can also include coordinating the client's bank deposits and creating financial reports regularly.
Personal Shopper
Average hourly salary: $20
Average yearly salary: $54,922
Job growth: 2%
As the term suggests, a personal shopper is tasked with making purchases for their clients, according to their indications and preferences. The items that you'll have to purchase could be anything from groceries to furniture, accessories, and clothing. This job role has an average salary above the national average.
Where to Find a Job That Pays $12 an Hour
There are different online platforms where you can find jobs that pay $12 an hour. The good thing about these platforms is that you can filter jobs based on your location, skillset, and other preferences, and you can also set a job alert to be notified of good openings. These sites are updated regularly and offer a wide variety of opportunities. Using the right search terms, you'll have no trouble finding a job that's right for you.
Upwork
Upwork is a hub that links employers with freelancers selling their services. The good thing about this platform is you can set your own fixed rate. To apply for a job, you have to send a bid. When the employer shortlists you for the position, you'll be invited for an interview before you're finally offered a job. The option of bidding to clients directly, setting their own hourly wage, job alerts, and work-life balance are the reasons why many freelancers use this platform.
Indeed
Indeed.com is just like Upwork, except that you don't have to bid to apply for a job. Instead, you'll see job postings from employers just like how you see them posted in job bulletins. Each post already comes with job details, such as duties and responsibilities, rates, and other details. There is also an icon that you can click on when you want to apply for the job.
Freelancer
This is the world's biggest marketplace for employers and skilled people specializing in design, web development, and other freelance jobs. The platform makes money from the transaction between the employer and freelancer by taking a fraction of the freelancer's fee.
Is It Easy to Find a Job That Pays $12 an Hour?
Yes, it's easy to find a job that pays $12 an hour. If you know where to look, and you know what skills you possess, then it's easy to land a gig. However, before you can do that, you need to build your resume and portfolio. You have to show your prospective employer that you're the right person for the job and have a lot to bring to the table.
Additionally, the standard rate across many companies has risen to $15 per hour, so finding $12 has become easier. If you're a freelancer, you have countless options as to what job to apply for. Remember to never lowball yourself and apply for a job that rewards your skills fairly.
Jobs That Pay $12 an Hour FAQ
Which is better—to get paid by the hour or to have a fixed monthly salary?
It depends on what you prefer. Each option has its own advantages and disadvantages. For instance, getting paid hourly may give you more freedom on how to manage your work hours, but you might forego the benefits offered by full-time or fixed-rate contracts such as health insurance. On the other hand, a fixed-rate employee might have a stable and sure pay at the end of every payroll period, but that means that their hours are not that flexible. 


How can the employer track the worked hours on an hourly paid employee?
The employer usually has a tracker to ensure that the hourly worker they hire logs in the right number of hours. Sometimes, employers trust their workers that much that they don't ask them to track their hours. Instead, they allow manual sending of invoices. It really depends on the rules set by the employer. 


Are hourly workers entitled to bonuses? 
Unfortunately, no. These bonuses are only given to workers out of the client's generosity. Since hourly workers are seldom full-time employees, the law excludes them from such benefits. 


Are employers required to pay government-mandated deductions for their hourly workers?
Since hourly workers are seldom full-time employees, the law excludes them from such benefits. These benefits are reserved only for full-time employees.